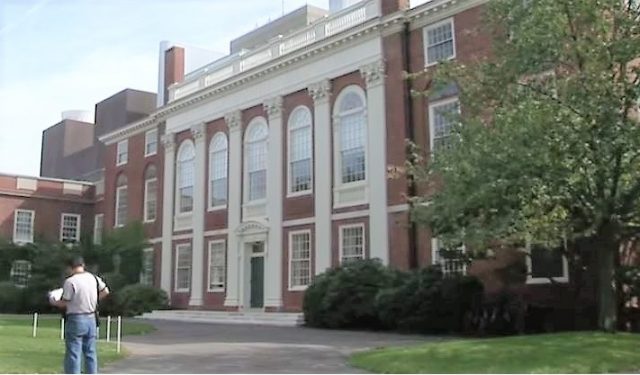 Money set aside for a fund for disabled students went missing, after two now former employees of Harvard Law School allegedly took the cash for themselves. University police say Meg DeMarco and Darris Saylors stole approximately $110,000, and then used the money to buy computers, DVDs, jewelry, and sex toys, according to CBS Boston.
A new budget manager at the school noticed something amiss in November 2013, which led to a police investigation and DeMarco and Saylors' resignations. Investigators found that money was used to buy Apple products, and a subpoena helped track down where the items went. According to court records, DeMarco took the money from the school and transferred it to a personal account using a mobile card reader.
They allegedly tried to cover up the purchases by labeling them "textbooks for disabilities accommodations" and other innocent-sounding descriptions in the school's books.
"Hearing this is just outrageous and extremely upsetting," said Elsie Tellier, who is affiliated with the Harvard College Disability Alliance. "I really hope this is a wake-up call for Harvard to take better account of where the money is going."
Indeed, the school is now taking additional precautions to make sure this sort of thing doesn't happen in the future. Michelle Deakin, a Harvard Law School spokeswoman, said in a statement, "As a result of this matter, the Law School implemented additional layers of controls governing the use of its credit accounts and purchasing protocols."
DeMarco told CBS' I-Team, "It was a big job and I made mistakes," adding, "I never intended to harm the university. I'm very sorry and will do everything in my power to rectify the situation." Saylors did not respond to their requests for comment.
[Image via screengrab]
Have a tip we should know? [email protected]