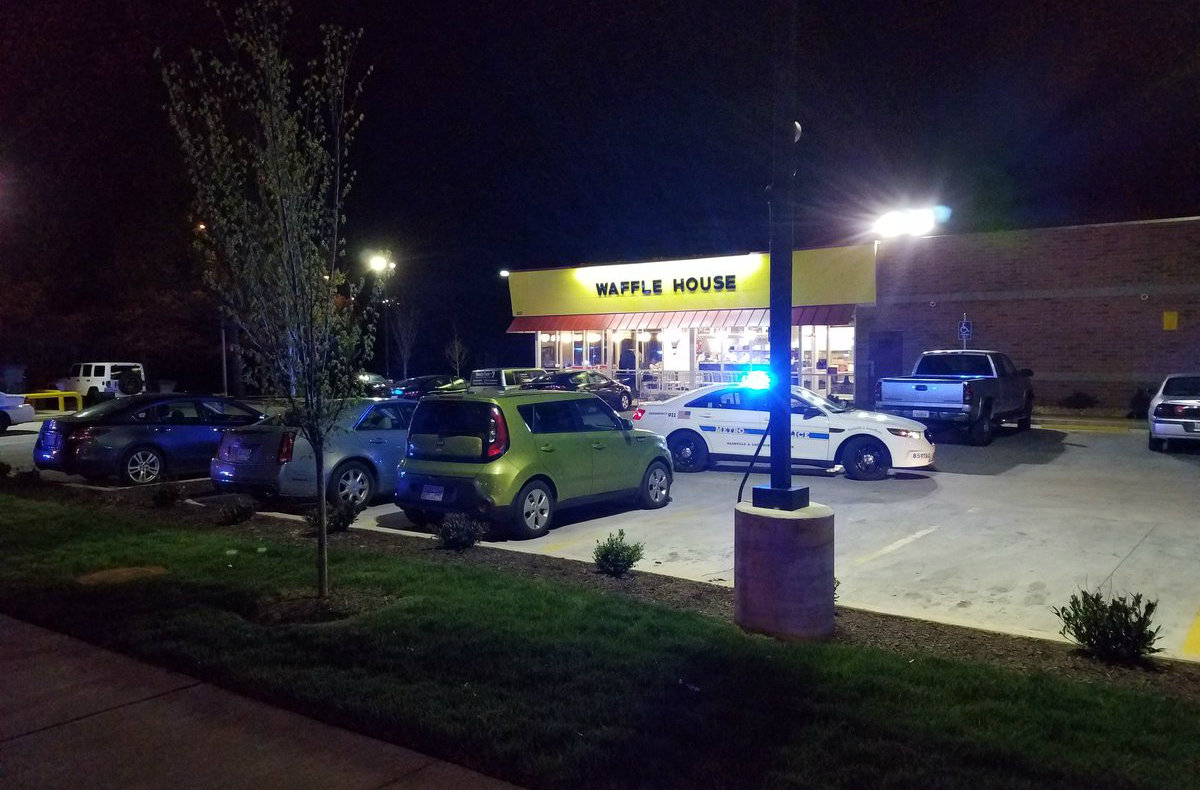 Several people are dead after a shooting at a Waffle House in Antioch, Tennessee. The gunman was described as leaving the scene nude. Seriously.
"Gunman opened fire @ 3:25 a.m," said a tweet by the Metro Nashville Police Department Sunday morning. "A patron wrestled away the gunman's rifle. He was nude & fled on foot. He is a white man with short hair."
They later wrote that he "shed [h]is coat and is nude."
At first, cops named Travis Reinking, a 29-year-out of Morton, Illinois, as a person of interest in the case because the gunman had arrived in a vehicle registered to him.
An hour later, cops said a man thought to be Reinking was spotted. He was at least wearing pants.
A man believed to be Travis Reinking was last seen in a wood line near Discovery at Mountain View Apts. on Mountain Springs Dr. near the Waffle House. The man was seen wearing black pants and no shirt.

— Metro Nashville PD (@MNPDNashville) April 22, 2018
Officials soon said they were seeking murder warrants against Reinking.
Four people were fatally shot, police said. Three passed away at the scene, and one at the hospital. Two other people were shot but survived.
The investigation remains ongoing as of Sunday morning.
BREAKING: Travis Reinking, 29, of Morton, IL, is person of interest in Waffle House shooting. Vehicle the gunman arrived in is registered to him. Gunman last seen walking south on Murfreesboro Pike. He shed is coat and is nude. See Reinking? Pls call 615-862-8600 immediately. pic.twitter.com/duoWCo5fC0

— Metro Nashville PD (@MNPDNashville) April 22, 2018
Note: Police announced they were seeking warrants to arrest Reinking. This article has been updated accordingly.
[Image via Metro Nashville Police Department]
Have a tip we should know? [email protected]