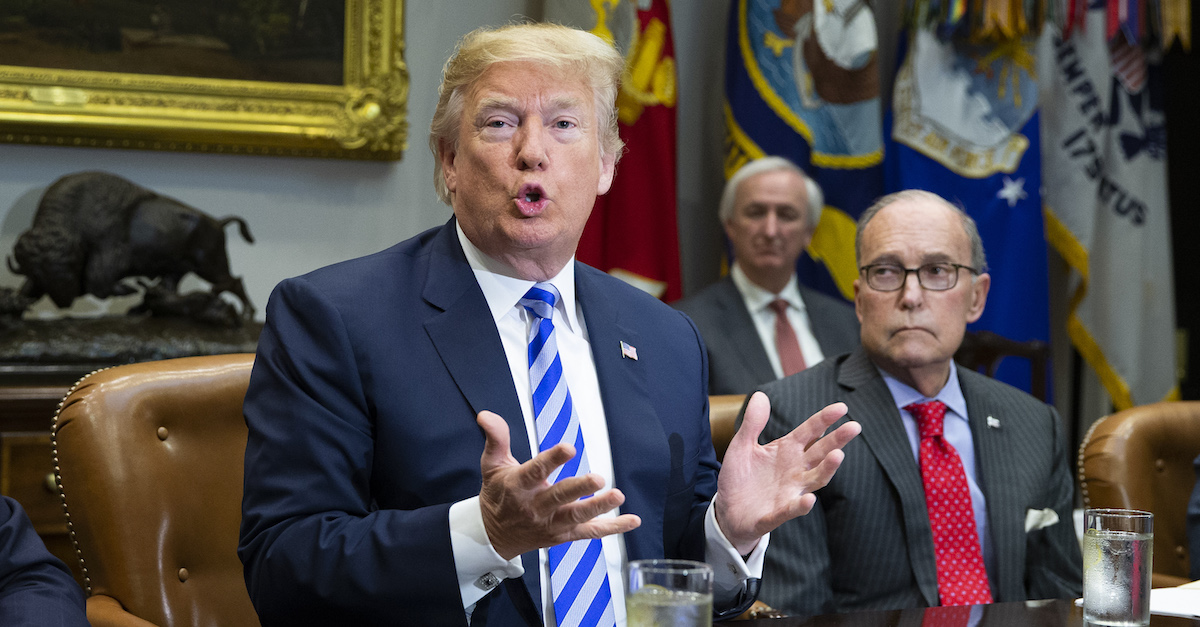 Republican lawmakers Rep. Ron DeSantis (Fla.), Rep. Jim Jordan (Ohio) and Rep. Mark Meadows (N.C.) signed their names on a letter demanding that President Donald Trump have the Justice Department declassify and release "all relevant documents" related to Special Counsel Robert Mueller's investigation targeting the Trump campaign.
"We write to request that you exercise your authority as President of the United States to instruct Attorney General Jeff Sessions to immediately produce all documents requested by Congress related to our investigation of certain prosecutorial and investigative decisions made by the Department of Justice and FBI in 2016 and 2017," the letter begins.
The congressmen seek documents related to "potential abuses" of the Foreign Intelligence Surveillance Act (FISA), FBI and DOJ documents from before Mueller's appointment as special counsel and an unredacted copy of Deputy Attorney General Rod Rosenstein's memo outlining Mueller's authority and the scope of his investigation.
DeSantis took aim in general at the Department of Justice (DOJ) and in particular at Deputy AG Rosenstein.
"The wrangling with DOJ & Rosenstein has gone on for too long. I've joined my colleagues to ask the President to declassify & release all relevant documents re: the investigation targeting the Trump campaign," he tweeted. "This is the only way the American people can achieve accountability."
Meadows said that DOJ leadership has "obstructed Congressional oversight for long enough."
Jordan retweeted the Meadows and DeSantis tweets.
The three congressman are founding members of the House Freedom Caucus. 
Rosenstein has previously responded to reports that lawmakers in the Freedom Caucus drafted articles of impeachment against him by saying they lacked "courage" in not putting their names on paper.
"There are people who have been making threats, privately and publicly, against me for quite some time," he added. "And I think they should understand by now, the Department of Justice is not going to be extorted."
Jordan, Meadows and DeSantis have put their names on paper now.
[Image via Alex Edelman, Pool/Getty Images]
Have a tip we should know? [email protected]