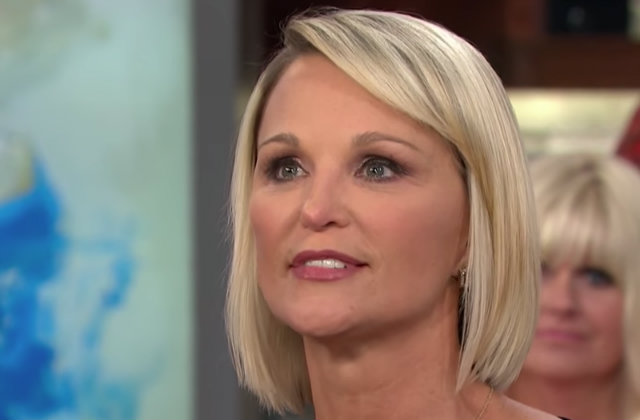 WABC radio show host Juliet Huddy said this weekend that her story about Donald Trump was blown completely out of proportion. Yes, he tried to kiss her on the mouth after they went out for lunch. But no, she wasn't "threatened nor offended."
Re: @PageSix story: Yes, it's true. And though I'm offended by his comments on 'other matters' – as I said on @77WABCradio & @BillSchulz's show yesterday – I was neither threatened nor offended in elevator. End of story. Now, plz let me get back to @TheCrownNetflix.

— Juliet Huddy (@JulietHuddyTV) December 9, 2017
She spoke out yet again on Saturday.
To be clear: I've lightheartedly told this story 100 times/12 years. Was asked by a friend about it again Thursday on-air. Reckless, incompetent media & trolls (shocker!) sensationalized what was nothing more than an amusing, old anecdote from past. Nothing more, nothing less.

— Juliet Huddy (@JulietHuddyTV) December 9, 2017
The kiss story caught some attention after she recently mentioned it on air
"He took me for lunch at Trump Tower, just us two," Huddy said. "He said goodbye to me in an elevator while his security guy was there, rather than kiss me on the cheek he leaned in to kiss me on the lips. I wasn't offended, I was kind of like, 'Oh my god'." She said she didn't feel threatened, but added that "Now I have matured I think I would say, 'Woah, no', but at the time I was younger and I was a little shocked. I thought maybe he didn't mean to do it, but I was kind of making excuses. The elevator incident and the lunch was 2005 or 2006."
Huddy is a veteran of sexual misconduct allegations. A former Fox News anchor, she settled with the network after claiming Bill O'Reilly tried to tank her career after turning down his sexual advances, and that company co-President Jack Abernethy retaliated against her for turning down his attempts at a romantic relationship. The president faces his own share of accusers.
Update – Dec. 10, 4:50 p.m.: This article has been changed to specify the allegations against O'Reilly and Abernethy.
[Screengrab via NBC]
Have a tip we should know? [email protected]