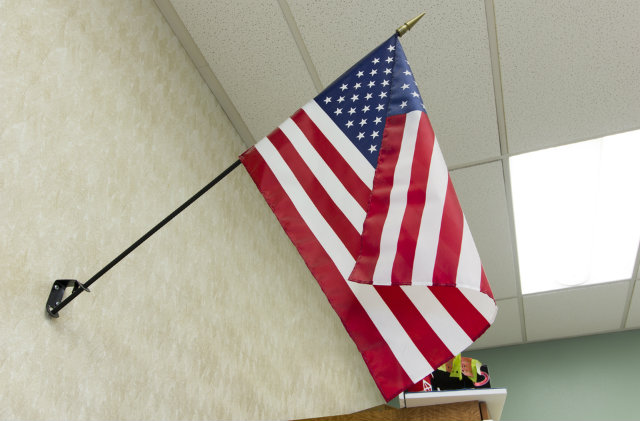 Indiana woman Jamie Porter claimed her first-grader son was punished for refusing to say the pledge of allegiance. Now she is suing the teacher and principal allegedly responsible.
The complaint, obtained by Fox 59, said the incident happened in March. Fuqua Elementary School teacher Kelly McFarland allegedly sent the boy to the principal's office because he stayed seated during the pledge. Asked why he didn't recite it, he said that "he was doing it to protest the government of the United States, as it was racist, greedy and does not care about people," the lawsuit stated.
Later, Principal Mary Beth Harris' office allegedly made him practice reciting the pledge. He and his mother now seek damages after he disliked the way school officials treated him. He was also still mourning after his father recently passed away, the lawsuit said.
LawNewz.com reached out to McFarland and Harris for comment, and will update when they respond. The Vigo County School Corporation, a public school district, has not been sued.
Case law on this sort of allegation remains very clear: officials cannot make students say the pledge. Doing so violates kids' First Amendment rights.
This dates back to the 1943 Supreme Court case West Virginia v. Barnette. They voted 6-3 on behalf of several students, all of whom were Jehovah's Witnesses refusing to stand for the pledge on religious grounds. Justice Robert H. Jackson said the government, including school officials, couldn't force people to say things they don't mean:
To sustain the compulsory flag salute, we are required to say that a Bill of Rights which guards the individual's right to speak his own mind left it open to public authorities to compel him to utter what is not in his mind.
[Image via Tu Olles and Shutterstock]
Have a tip we should know? [email protected]