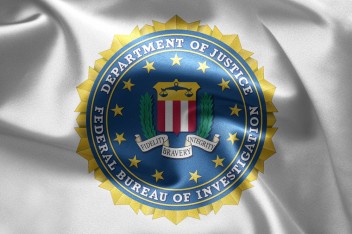 Federal prosecutors in the Southern District of New York on Thursday unsealed an indictment charging 46 defendants for alleged crimes as part of a massive, multi-state organized crime network.  Prosecutors say the network stretches from Springfield, MA to southern Florida. Individuals named in the indictment are alleged to be involved with the Genovese, Gambino, Luchese, Bonanno, and Philadelphia Organized Crime Families of La Cosa Nostra (LCN).
"Today's charges against 46 men, including powerful leaders, members and associates of five different La Cosa Nostra families, demonstrate that the mob remains a scourge on this city and around the country," Manhattan U.S. Attorney Preet Bharara said, according to a press release.  "From loansharking and illegal gambling, to credit card and health care fraud, and even firearms trafficking, today's mafia is fully diversified in its boundless search for illegal profits. And as alleged, threatening to assault, maim and kill people who get in the way of their criminal schemes remains the go-to play in the mob's playbook."
FBI Assistant Director-in-Charge Diego Rodriguez described the indictment as reading "like an old school mafia novel, where extortion, illegal gambling, arson and threats to 'whack' someone are carried out along with some modern-day crimes of credit card skimming."
Asst. Dir. Rodriguez's description is pretty accurate.
For example, according to one charge in the indictment, several defendants are accused of assaulting a man for harassing customers outside a Bronx restaurant.  After the alleged beating, investigators say a wiretap recorded the accused saying, "Remember the old days in the neighborhood when we used to play baseball? . . . A ball game like that was done."
In a separate count, investigators say several defendants were recorded discussing the assault of a man who reportedly owed a gambling debt of more than $30,ooo.
"You get [a defendant] and let [the defendant] go there and choke him [Victim-1], choke him. I want [defendant] to choke him, choke him, actually choke the motherf*****…and tell him, 'Listen to me…next time I'm not gonna stop choking… I'm gonna kill you,'" the recording states, according to the indictment.
Federal authorities say the indictments were the result of a multi-year, multi-agency effort targeting organized crime families through the use of various investigative techniques, including wiretaps.   Investigators also obtained evidence through the use of cooperating witnesses and an undercover FBI Special Agent who infiltrated a crew alleged to be involved with the Genovese crime family.
As of Thursday morning, authorities have taken 39 of the defendants charged into custody and recovered three handguns, a shotgun and more than $30,000 in cash.
READ the INDICTMENT HERE:
NYC Mafia Indictment August 2016
[image via shutterstock]
Have a tip we should know? [email protected]