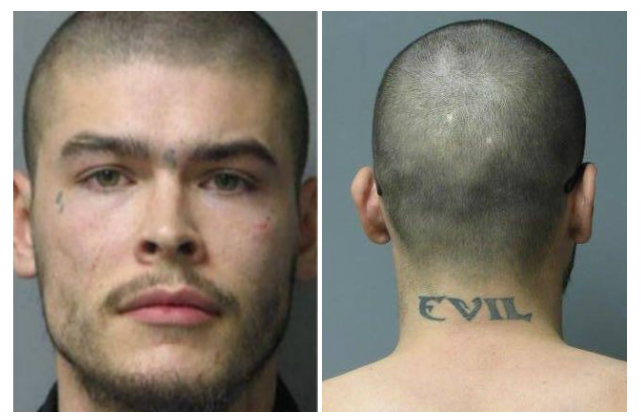 Police in Howard County, Maryland called off a ground search on Saturday after they didn't find escaped prisoner David Watson. K-9 units, bloodhounds, helicopters with heat-seeking technology: nothing discovered him. This investigation remains ongoing, as local authorities are working with U.S. Marshals and the Maryland State Police. They're now following up on nearby leads, as well as areas where this runaway has ties, such Wicomico County, and Delaware.
He has been on the run since Friday, cops said.
"Watson, 28, was being transported to the hospital on Dorsey Run Road by two guards from the Wicomico County Detention Center when he escaped custody and fled into a wooded area," police detailed in a statement posted to Facebook. "The guards arrived in a van with Watson, who was the only prisoner, around 9:40 a.m. When they parked the van and opened the back door, Watson pushed a guard to the ground and ran into the woods. Investigators found handcuffs and a waist chain near the van."
Officials describe him as a white male, 5'8″ tall, and 140 pounds. He was reportedly last seen wearing all white clothing, "with no markings or emblems." Ink covers quite a lot of his body. "He has face tattoos between his eyes and under his right eye, and numerous body tattoos, including 'EVIL' on the back of his neck and 'SIN' on his hand," cops say. You can see pictures below.
Watson was serving a 100-plus year prison sentence in Delaware for trying to kill cops. He faced similar charges in Wicomico County, Maryland, but was declared not competent to stand trial in December. Instead, he was committed to the Maryland Department of Health and Mental Hygiene.
[Images via Howard County Police Department]
Have a tip we should know? [email protected]