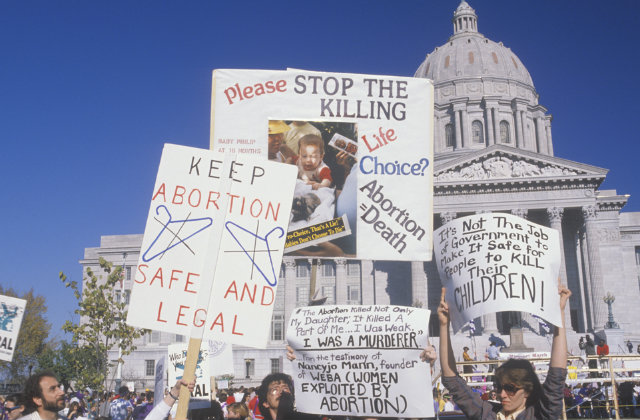 WASHINGTON (AP) — The Trump administration says lawyers for the American Civil Liberties Union misled them in the case of a pregnant immigrant teen who sought and obtained an abortion following a lawsuit.
The Department of Justice says the teen's abortion was moved up without their knowledge and before they could ask the Supreme Court to review the case.
The department said in a statement Friday that "discipline" may be appropriate against the teen's attorneys. The administration is now asking the Supreme Court to vacate a lower court ruling in the teen's favor.
The 17-year-old had an abortion Oct. 25 after the full U.S. Court of Appeals for the District of Columbia Circuit ruled in her favor. The Department of Justice says its attorneys were told that the procedure would occur Oct. 26.
[Image via Joseph Sohm and Shutterstock]
Have a tip we should know? [email protected]