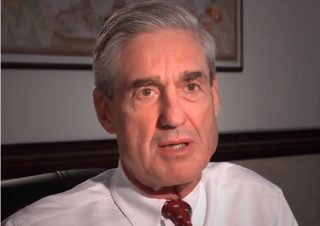 The Justice Department has announced that Robert Mueller will serve as special counsel to investigate Russian influence on November's election and possible collusion with the President Trump's campaign. This comes after months of Democratic lawmakers called for this very action that heightened after President Trump fired FBI Director James Comey in the middle of the probe. The decision to bring in a special prosecutor was made by Deputy Attorney General Rod Rosenstein.
Senate Minority Leader Chuck Schumer suggested bringing in a special prosecutor early in Trump's presidency. Attorney General Jeff Sessions agreed to recuse himself due to his connection to the Trump campaign. Schumer insisted that this wasn't enough, because anyone in that same chain of command would be suspect. He again called for a special prosecutor after Comey's firing, upon reports that the termination came at the recommendations of Sessions and Rosenstein. With Sessions' recusal, Rosenstein would have been overseeing the probe. That will now be Mueller's task.
Mueller was the Director of the FBI prior to Comey.
This is a breaking story and we will update with further details.
[Image via screengrab]
Have a tip we should know? [email protected]