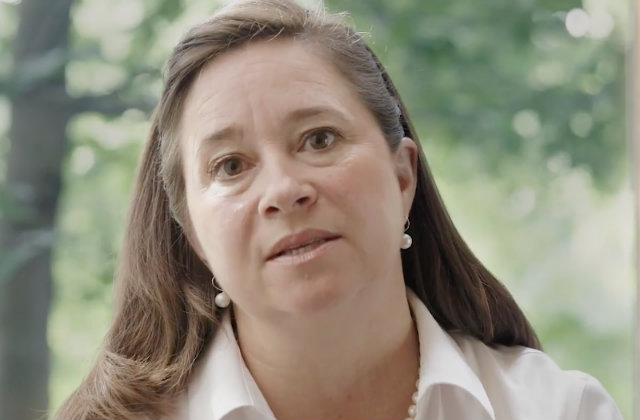 Republican control of Virginia's House of Delegates is likely to end next year after a Democratic candidate apparently won a recount by just one vote.
Today's hours-long recount was between Democratic Party challenger Shelly Simonds and three-term incumbent Republican Delegate David Yancey. The seat in question is the commonwealth's 94th district, which covers the city of Newport News.
The final count–after exhausting all provisional and precinct-level ballots–was 11,608 for Simonds and 11,607 for Yancey.
According to Virginia journalist Ben Tribbett, that count is still pending and must be certified by a three-person panel of Republican judges tomorrow. In response to possible concerns over any shenanigans during tomorrow's certification, he noted that Virginia judges have a reputation for acting out of legal rather than partisan considerations under such circumstances.
The razor-thin upset is all but certain to wrest control away from the Virginia GOP because the resulting margin in the chamber now stands at 50-50.
Democrats may want to exercise some caution, however, as two more recounts are scheduled for Wednesday and Thursday of this week. Another recount held last week for a GOP-held district ultimately had no impact on the race, which was won by Republican incumbent Delegate Tim Hugo.
Yancey's district was easily won by Democratic gubernatorial candidate Ralph Northam during last month's general election and the extremely meager margin of Simonds' apparent victory speaks to Yancey's strong crossover appeal to Democrats, according to Tribbett.
A 50-50 split in Virginia's House of Delegates is likely to lead to a novel form of power-sharing. The particulars of that have some precedent–the same occurred roughly 20 years ago–but the particulars are currently anyone's guess.
[Screengrab of Simonds via Why VA Matters 2017]
Follow Colin Kalmbacher on Twitter: @colinkalmbacher
Have a tip we should know? [email protected]