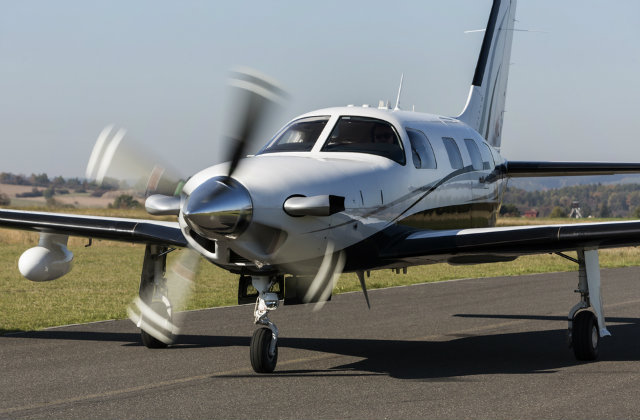 A Virginia man Robert R. Gray, Jr., 55, pleaded guilty Tuesday to flying a plane without a legit federal license. The Department of Justice said he crashed the aircraft in July when trying to it land at an airstrip in Suffolk. Investigators claim his prosthetic leg got stuck on the break, leading to a spin out on landing. Gray at first denied being the pilot, but changed his story, reportedly saying he could barely drive a car, and shouldn't have been flying.
He only had an expired student license, and he couldn't get medically cleared to fly an aircraft because of medical conditions. Investigators said he purchased and sold an aircraft, flying on dates in October 2016 and last June. Officials claim he was told he wasn't allowed to fly.
The charge–serving as an airman without a certificate–brings a possible sentence of three years in prison. A hearing is scheduled for next March 23.
[image of an unrelated single-engine plane via Nadezda Murmakova and Shutterstock]
Have a tip we should know? [email protected]