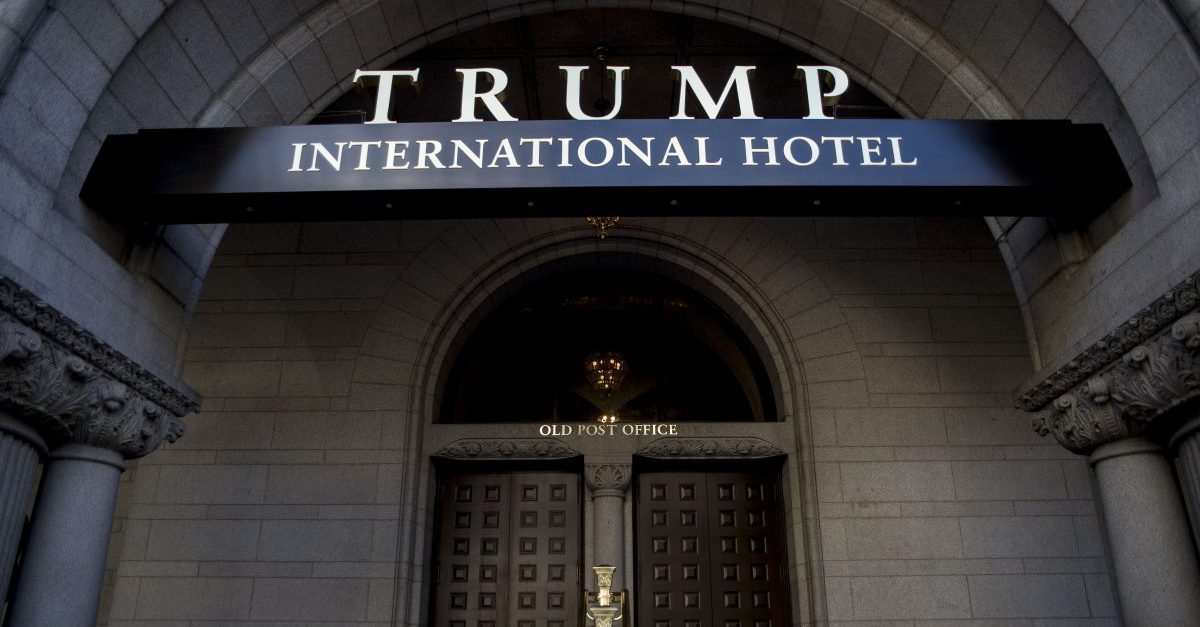 The same day that the White House accused former officials like James Comey and John Brennan of "monetizing" their roles, a Democratic Congressman proposed a bill aimed at keeping the president from doing the same. California's Rep. Eric Swalwell announced the bill on Monday, which looks to limit what kind of business can be done by a sitting president.
The Prevent Corrupting Foreign Influence Act looks to take existing prohibitions in the Constitution's Emoluments Clause and push them further, both in scope and consequence. The Emoluments Clause says that presidents cannot receive gifts or payments from foreign officials without Congress' approval, and some have claimed that President Donald Trump's businesses–such as his Washington, D.C. hotel–violate this because foreign officials would be inclined to support them to ingratiate themselves with the president. Trump has faced multiple lawsuits over this.
Swalwell's bill seeks an expansion of these restrictions by specifying that the president, vice president, their families, or businesses where they have at least half ownership would not be allowed to receive any benefit from a foreign country, or even a business whose majority share is controlled by a foreign country. The text of the bill says its purpose is "to prohibit corrupt foreign influence over the President, the Vice President, and their immediate family members, and for other purposes."
In addition to the wider scope of the Prevent Corrupting Foreign Influence Act, there is also a stronger penalty, that includes potential criminal charges. Of course, when it comes to a president, that could prove difficult, as the existing belief in the Justice Department is that a sitting president cannot face criminal charges while still in office.
A statement from Swalwell's office says the bill came about in response to the Metallurgical Corporation of China's $500 million loan to an Indonesian development project that the Trump organization is part of. Trump came under fire after he softened sanctions on Chinese firm ZTE around that time.
"It's long past time that Congress takes a meaningful stand against any effort to buy and sell our White House," Swalwell said. "America's Presidents and Vice Presidents must not enrich themselves from foreign sources – they should hold themselves to a higher standard, and if they won't, it's our job to do it for them."
The bill, if passed, would not apply to past payments. It would only seek to punish future transactions.
The bill does include exceptions, such as if the business owned by the president, vice president, or their family is placed in a blind trust. Former presidents including Bill Clinton and George W. Bush had their business assets placed in a blind trust. President Trump refused to do this when he took office, maintaining control of his businesses while placing operations in the hands of his children.
[Image via Gabriella Demczuk/Getty Images]
Have a tip we should know? [email protected]