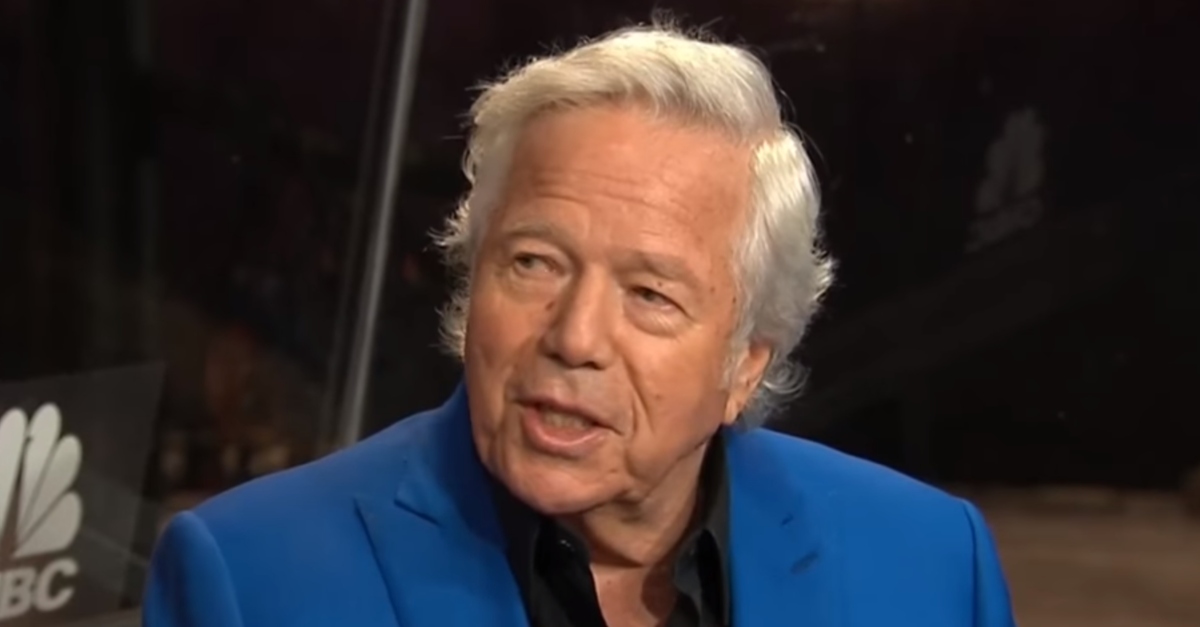 Lawyers representing the owner of the Orchids of Asia Day Spa in Jupiter, Florida have claimed that video footage of Robert Kraft that police recorded in the establishment has been leaked to the media.
Kraft is facing charges for soliciting prostitution at the massage parlor. He has pleaded not guilty, and his attorneys have argued against allowing the video to go public, as it would damage Kraft without adding anything to the prosecution's case that isn't already contained in police records.
The attorneys for spa owner Hua Zhang and manager Lei Wang filed a motion on Thursday, asking the court to hold the Jupiter Police and Palm Beach County State Attorney's Office in contempt. It had been reported by The Blast that someone approached them with a clip of the video looking to sell it, and the site confirmed that it appeared to show Kraft and a woman. Zhang and Wang's lawyers claim that because the only ones who originally had possession of the video were the police and prosecutors, someone from one of those agencies must have leaked it.
On Wednesday, a judge had blocked prosecutor's efforts to release the video, pending an emergency motion.
"Considering the fact that only the Palm Beach County State Attorney's Office and the Jupiter Police Department has possession, custody, and control of the video surveillance, it is a logical conclusion that someone must have leaked the video surveillance, in direct violation of this Court's Order," the Thursday court filing said, according to CNN.
Jupiter Police told the Associated Press that they did not believe The Blast's report to be accurate, and that they have been careful with the video and its security.
[Image via CNBC screengrab]
Have a tip we should know? [email protected]