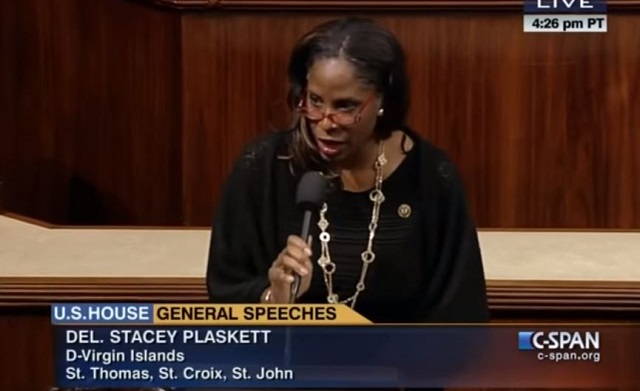 A former staff member for Rep. Stacey Plaskett, the delegate to the House of Representatives for the U.S. Virgin Islands, was indicted on cyberstalking charges after allegedly leaking nude images and sexual videos of his boss, that he accessed while taking her phone for repairs.
According to the indictment, in March 2016, Plaskett (identified in court documents as "S.P.") gave Juan McCullum her iPhone, along with her password, in order for him to get it fixed at an Apple store. McCullum then allegedly found nude photos and videos of Plaskett and her husband, and that July, created an email account with a fake name to distribute them to a variety of other people, including politicians and members of the media. McCullum also allegedly used the same fake name to create a Facebook account, which he allegedly used to upload the images and videos.
Another Plaskett staffer, Dorene Browne-Louis, is charged with obstruction of justice related to this. According to court documents, McCullum told Browne-Louis about the pictures and videos, and sent some to her in messages. Browne-Louis is accused of lying to investigators and a federal grand jury by saying that she didn't have knowledge of McCullum's activities, while an inspection of her phone showed otherwise.
In a statement, Plaskett said, "I am deeply grateful to the Capitol Police and U.S. Attorney for the District of Columbia for their thorough and in depth investigating [of] the crimes committed against me, and those who I love."
[Image via screengrab]
Have a tip we should know? [email protected]