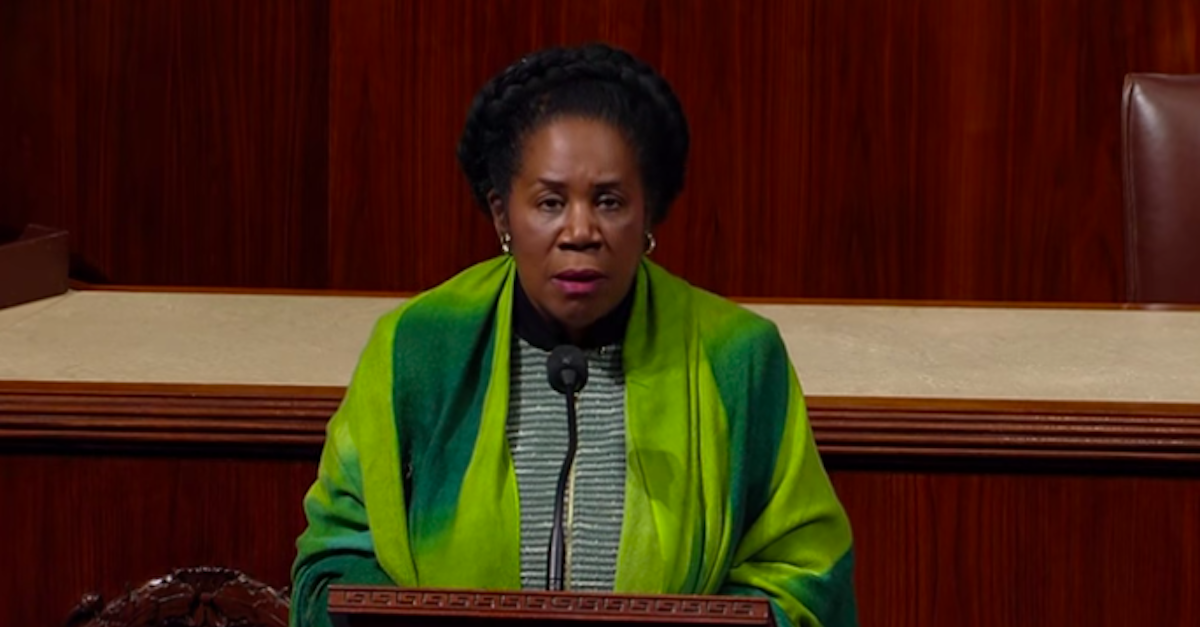 Rep. Sheila Jackson Lee (D-Texas) is reported to be stepping down as chair of the Congressional Black Caucus Foundation (CBCF), a non-profit arm of the CBC, after a lawsuit was filed accusing her of firing an intern who claimed she was sexually assaulted by a staffer.
A source close to the CBCF told BuzzFeed News that Jackson Lee announced her intention to resign internally, although no one from the organization has confirmed this publicly.
"Congresswoman Jackson Lee is still the chair of CBCF's board of directors," a CBCF representative told the outlet on Wednesday.
One member reportedly expressed some confusion over the delay in making any announcement.
"I think a lot of people are trying to figure out what she's waiting on," the individual told BuzzFeed News.
The CBCF had been reported last week as pushing Jackson Lee to resign, but she was refusing at the time.
The lawsuit, filed by a woman identifying herself as Jane Doe, alleges that when Doe was a 19-year-old intern in 2015, she was sexually assaulted by Internship Program Coordinator Damien Jones. The complaint says that in October 2016, Does told the CBCF that she was going to take legal action against the organization, but decided not to after meeting with CBCF representatives. At the time, Jackson Lee was the Vice President of the group's Board of Directors.
In the fall of 2017, Doe got a job with Jackson Lee's office. In March 2018, the complaint says, Doe learned more about the ongoing case with Jones and decided to pursue legal action against CBCF. Weeks later, she was terminated, with the explanation that it was for budgetary reasons, the complaint says. Doe alleges that she was told she was the first to be let go because she was the last one hired, despite two others being hired after her.
Doe claims that her termination was retaliation for her decision to take action against CBCF.
Jackson Lee's office released a statement denying any wrongdoing.
"The Congresswoman is confident that, once all of the facts come to light, her Office will be exonerated of any retaliatory or otherwise improper conduct and this matter will be put to rest," the statement said. "While we still deny the allegations, we are especially concerned about Ms. Doe and only want the best for her and the many, many young people that the Congressional office has supported, encouraged, and provided opportunities for over 20 years."
[Image via PBS screengrab]
Have a tip we should know? [email protected]