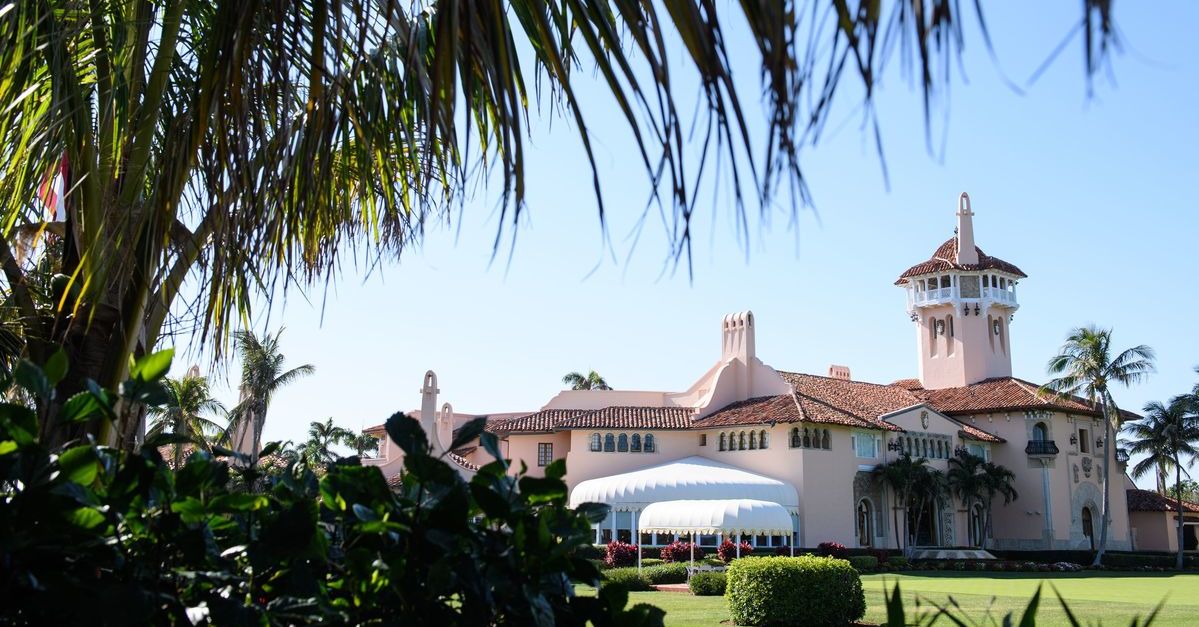 A Chinese woman previously charged with making false statements to a federal official in order to obtain access to President Donald Trump's Palm Beach, Florida Mar-a-Lago resort appeared in court on Monday afternoon. And according to federal prosecutors, she had a large cache of cash and various electronic devices in her hotel room.
In testimony before the court, a Secret Service agent said that Yujing Zhang was in possession of a thumb drive, or USB drive, containing a highly active form of malware which immediately began to install itself when plugged into the agent's computer. The agent who allegedly witnessed this installation claimed to have never seen anything like that before and said it was "very out of the ordinary."
Secret Service Agent Samuel Ivanovich is the agent who initially interviewed Zhang when she was arrested on March 30. He's also the agent who attempted to conduct an analysis of the "malicious malware"-carrying thumb drive. During his testimony, Ivanovich said he had to immediately stop because he was worried about his computer becoming corrupted by the malware and that the analysis–which is apparently still ongoing–is currently inconclusive.
In total, law enforcement claims to have found nine such thumb drives, five SIM cards, one "signal-detector" apparently device used to identify hidden cameras and at least $7,500 in $100 bills–as well as nearly $700 in Chinese currency–in Zhang's hotel room.
According to an anonymous source cited by the Miami Herald, prosecutors are treating Zhang's case like a national security matter and have therefore enlisted the aid of a Federal Bureau of Investigation (FBI) "counterintelligence squad."
The implication clear enough, Zhang's federal public defender Robert Adler rubbished the notion that his client was a spy for China.
"She did not have the type of devices that can be associated with espionage activities," Adler told the court.
Assistant U.S. Attorney Rolando Garcia shot back at the defense's argument. Saying the government hadn't actually accused Zhang of being a spy in their criminal complaint.
"[T]here is no allegation [in the criminal complaint] she was involved in espionage," Garcia said, "all of of this is irrelevant."
"That's good to know," Adler replied.
Garcia also accused Zhang of lying "to everyone she encounters" and said that "[t]here are a lot of questions that remain to be answered," noting that federal prosecutors may ultimately tack additional charges onto the false statement charges she currently faces.
As Law&Crime previously reported, Zhang was taken into federal custody after bypassing security at Mar-a-Lago during President Trump's latest visit to his so-called "Winter White House."
Security at the resort allowed Zhang access to the elite club because they believed she was related to a member with the same last name. When eventually questioned by a receptionist as to her business there, however, Zhang's presence became suspect and she allegedly shifted her story.
According to Ivanovich, Zhang originally said she was going to the pool but later claimed to have been there for a non-existent event which she allegedly described as a "United Nations Chinese American Association" and "United Nations Friendship Event."
Zhang also provided investigators with what she allegedly claimed was an invitation to the event which was entirely in Chinese.
According to CNN reporter Shimon Prokupecz, "[t]he invitation which was shown in court is the same as an invitation posted on the website of Cindy Yang, the Florida spa founder who was allegedly selling access to Trump events" at the upper-crust Palm Beach club.
While there are hints of cloak-and-dagger to this story, the Herald notes that Zhang may have actually been innocently confused about the event in question:
Zhang may have miscommunicated the name of the event she wished to attend: The Herald has reported that a Chinese national named Charles Lee runs a business promoting events at Mar-a-Lago under the auspices of a group called the United Nations Chinese Friendship Association, which has no actual connection to the U.N. Lee worked to advertise the events on Chinese-language social media with Li "Cindy" Yang, the South Florida massage-parlor owner who ran a separate business that promised Chinese clients photos and meetings with Trump.
[image via MANDEL NGAN/AFP/Getty Images]
Have a tip we should know? [email protected]