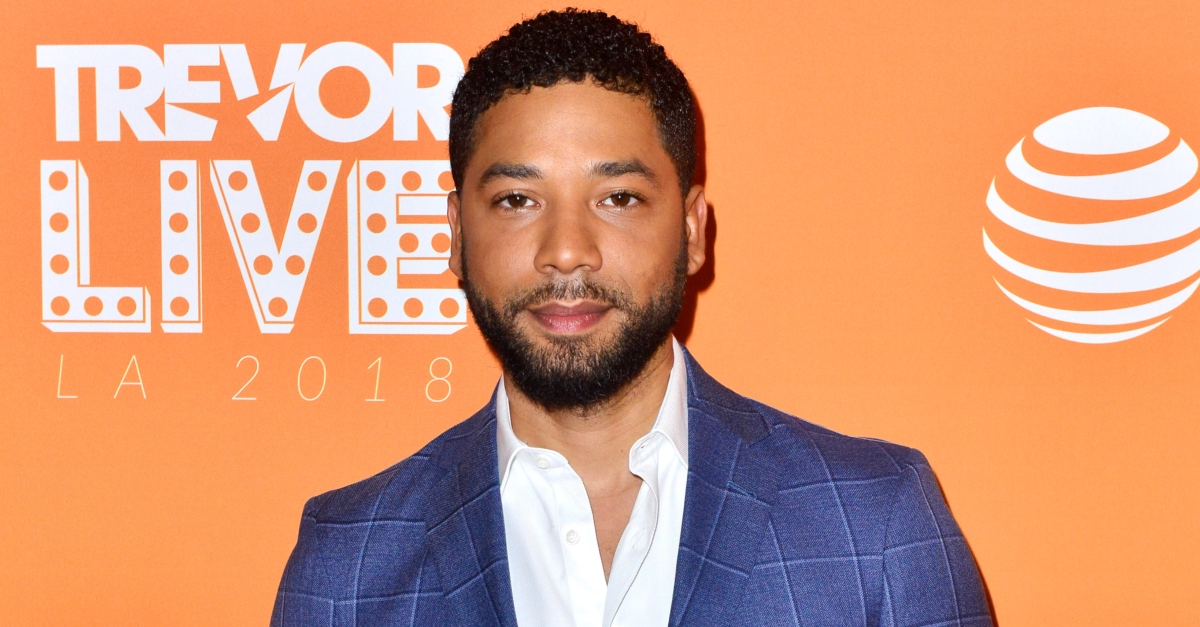 An unassuming hot sauce bottle was nearly overlooked, only for Chicago police to later find that it was key evidence in the Jussie Smollett case. It wasn't even a police officer who found it, but a reporter with the New York Post.
Journalist Gabrielle Fonrouge came across the small bottle of El Yucateco Hot Sauce on February 7, and noticed that it smelled like bleach. Smollett told police that he had been attacked by two white men shouting racist and homophobic slurs, and that a chemical he thought was bleach was poured on him.
When Fonrouge showed it to police, she was met with an unwelcome response from a detective. "Are you trying to do our job?" the detective asked, according to the New York Post.
Police records that were released this week in response to a Freedom of Information Act (FOIA) request showed that the Chicago PD didn't ignore the bottle in the end. A police report indicated that a picture of it was shown to one of the men who allegedly attacked Smollett, and the man "stated that indeed was the bottle he filled with bleach and poured on Smollett," according to the report.
A police spokesperson told the Post that the details about the bottle were discussed "during the interrogation when the brothers confessed to being accomplices in this hoax."
After cops talked to the men, Abel and Ola Osundairo, they let them go and determined that Smollett fabricated the story of being the victim of a hate crime. Police said the Osundairos admitted that Smollett paid them to help stage the alleged hoax.
Smollett was later indicted on 16 felony counts for allegedly filing false reports, but this week prosecutors dismissed the charges, with Smollett forfeiting his $10,000 bond and agreeing to perform community service. The move angered police, who believed in the case they helped build against Smollett through their investigation.
[Image via Jerod Harris/Getty Images for The Trevor Project]
Have a tip we should know? [email protected]