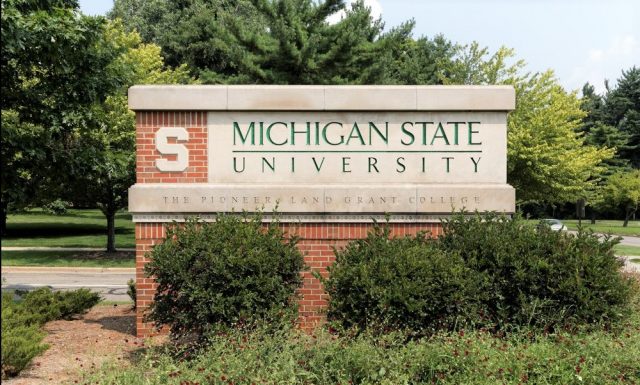 Police at Michigan State University are requesting arrest warrants for three school football players as part of their investigation into an alleged sexual assault, ESPN reported. Last week, the school suspended the Spartans players pending the investigation, and kicked them out of student housing. A team staff member was also suspended.
The Ingham County Prosecutor's Office stated that they plan on having more information later on Thursday, and will make a determination regarding the students' possible arrests.
The complaint was first made in January, and detectives have been talking to members of the football team's coaching staff as part of their investigation.
In a statement when the university announced their investigation, MSU athletic director Mark Hollis said:
Sexual assault is unacceptable, and members of MSU Athletics who fail to uphold our standards for creating a culture that is safe, supportive, and responsive to those affected by it will be held accountable. My expectation of all members of the department is full and complete cooperation with all investigations.
[Image via Shutterstock]
Have a tip we should know? [email protected]