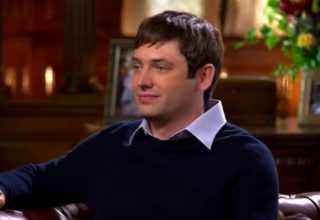 Burke Ramsey's attorney is not holding back on his critique of a recent special, "The Case Of: JonBenét Ramsey," which aired on CBS earlier this week. The two-part documentary has drawn widespread attention after the investigators on the show came to the conclusion that JonBenet's brother Burke was the one who likely killed her. L. Lin Wood, attorney for Burke Ramsey, said in a statement obtained by LawNewz.com that CBS "juxtaposed lies, misrepresentations, distortions, and commission with few grains of truth to falsely accuse Burke Ramsey of killing his sister." He says that they are also "absolutely planning to file a defamation suit."
As we previously reported, the CBS panel suggested that Ramsey, then 9, hit his sister in a fit of childish anger. They said it likely wasn't a premeditated killing, but the parents may have covered it up to protect their only surviving son. In their television investigation, former FBI profiler Jim Clemente and criminal behavioral analyst Laura Richards questioned whether the Ramsey family was telling the truth about Burke being asleep during the 911 call. They claim that the recordings indicated that John Ramsey might have been talking to a child.
Wood released a statement, which says in part:
CBS perpetrated a fraud on its viewers – there was no new investigation by the phony TV "experts." CBS intentionally avoided and ignored the truth of the mass of evidence that (1) led the Boulder District Attorney and Boulder Police Department to publicly and officially confirm in May of 1999 that Burke Ramsey was not a suspect or even a possible suspect; (2) supported the 2003 finding by Georgia Federal Judge Julie Carnes that "abundant evidence" supported assertions by JonBenét's parents, "that an intruder entered their home at some point during the night of Dec. 25, 1996, and killed their daughter"; and (3) led the Boulder District Attorney to publicly exonerate the Ramsey Family in 2008 based on conclusive DNA evidence.

The accusations of the CBS so-called "experts" lack substantial evidentiary support and contradict the factual conclusions reached by legitimate law enforcement authorities and experts familiar with the actual evidence developed in the case. CBS' false and unprofessional attacks on this young man are disgusting and revolting. 

No fair-minded person can condone this false and heinous television attack by CBS on a young man for ratings and profits.
Wood added that Burke successfully acquitted himself over 15 years ago in libel action against the Star Magazine, The New York Post and Court TV. Our legal experts analyzed whether Ramsey's claim will stand up in court.  You can read more of their legal analysis here.   CBS is standing by the story, but we have contacted them to see if they have any further comment given this statement.
Have a tip we should know? [email protected]
Rachel Stockman - President / On Air Host