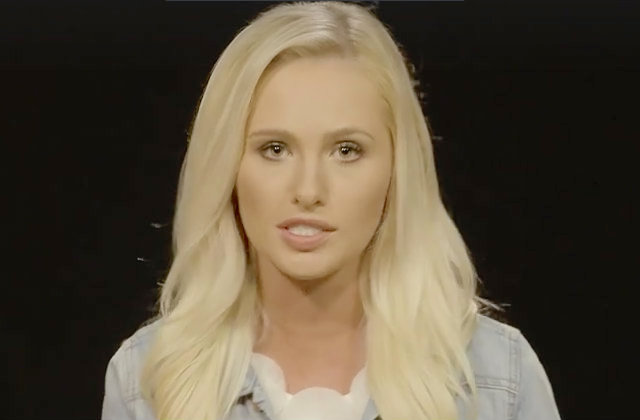 Conservative commentator Tomi Lahren has settled her lawsuit against TheBlaze. Details obtained by the Dallas Morning News show that she's been let go from her contract. She can also keep her Facebook fan page, which the outlet made for her. In return, she has to remove videos and other materials from her Facebook page that apparently belonged to the Glenn Beck-run media outlet.
"Ms. Lahren is relieved to have this litigation behind her," her lawyer said in a statement. "She looks forward to connecting with her audience and fan base on the pressing political issues facing our country in the days to come."
Her contract was originally set to end in September. Lahren was taken-off the air after she appeared on The View, and said she was pro-choice. This led to a rebuttal from Beck. She fired back with the wrongful termination lawsuit, which TheBlaze's lawyers decried as ridiculous.
LawNewz.com reached out to TheBlaze for comment on the settlement.
"TheBlaze is pleased to announce that the relationship with Tomi Lahren has concluded," the company told us in a statement. "Ms. Lahren will continue to have access to her social media accounts as has always been the case."
As LawNewz's sister site Mediaite.com has reported, a new conservative network is rumored to be launching in the future. This settlement would theoretically make Lahren available, should they be interested in her hosting talents.
Ronn Blitzer contributed to this report.
Update – May 1, 5:57 p.m. EST: We added a statement from TheBlaze.
[Screengrab via Tomi Lahren]
Have a tip we should know? [email protected]