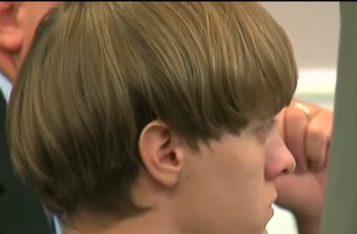 A federal jury reached a verdict in the death penalty case of Dylann Roof who opened fire and killed 9 people at Emanuel AME on June 17 2015. Jurors sentenced Roof to death.
Roof was convicted in November for killing nine people at the Mother Emanuel African Methodist Episcopal Church in Charleston, South Carolina. A legal team represented him in the guilt phase, but Roof defended himself in the penalty phase because his attorneys wanted to argue that he is mentally ill. Prosecutors say he should get the death penalty because of his admittedly racist motivation, lack of remorse, and the huge effect the massacre had on victims' families.
Roof didn't help his case. He didn't call any witnesses or provide any evidence to convince jurors to keep him from the death penalty.
"I think it's safe to say nobody in their mind wants to go into a church and kill people," Roof said in court earlier this week. "In my (FBI confession) tape I told them I had to. But it's not true: I didn't have to. No one made me. What I meant was: I felt like I had to do it. I still feel like I have to do it."
Alberto Luperon contributed to this report. 
[image via screengrab]
Have a tip we should know? [email protected]
Rachel Stockman - President / On Air Host