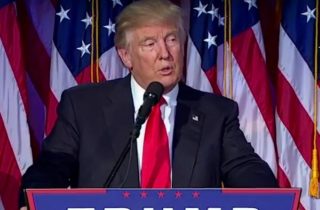 President-elect Donald Trump filed an objection with the Michigan Bureau of Elections on Thursday, regarding the vote recount initiated by Green Party candidate Jill Stein. According to a statement from Michigan Secretary of State Ruth Johnson, recount activities will be postponed pending a decision on the objection by the Board of State Canvassers. The Board is scheduled to consider Trump's objection on Friday, and will have five days to make a decision. The recount was supposed to begin in two counties on Friday, and in other counties over the weekend.
Elections has received the objection from the Trump campaign. https://t.co/ah7fBjxBrB

— MI Sec of State (@MichSoS) December 1, 2016

Trump's objection states that Stein is not an "aggrieved" party because she came in fourth place in the election, and "is therefore not entitled to a recount." Trump also argues that a recount would not be finished in time for the Electoral College to place their votes.
Should the Board of State Canvassers side with Trump, the recount will end. If they rule against Trump, the recount will continue on the second business day following their decision.
Have a tip we should know? [email protected]