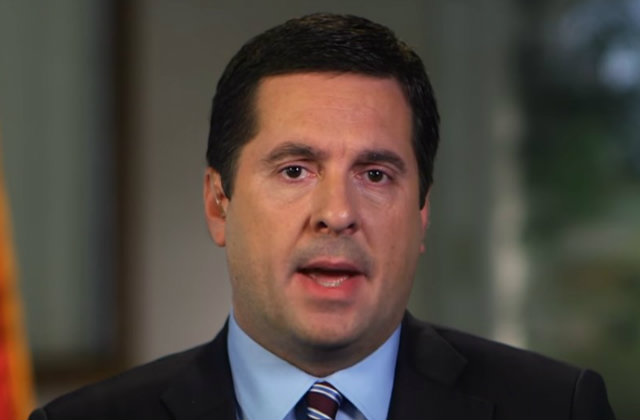 As a result of allegations that Rep. Devin Nunes possibly disclosed classified information unlawfully, the House Ethics Committee announced on Thursday that they are investigating the Congressman from California. The Committee decided to look into the matter "in order to fulfill its institutional obligation … to determine if there has been any violation of the Code of Official Conduct under House Rule XXIII clause 13."
House Ethics Committee confirms it is investigating Devin Nunes for possible disclosures of classified information pic.twitter.com/MF6gNEEUnZ

— Bradd Jaffy (@BraddJaffy) April 6, 2017
That rule says that any member or employee of the House must take an oath before accessing classified information, saying that they will not disclose it without authorization.
Nunes, the Chairman of the House Intelligence Committee, announced on Thursday that he is stepping aside from the investigation into Russia's possible interference with November's election. In a statement, Nunes said, "I will continue to fulfill all my other responsibilities as Committee Chairman, and I am requesting to speak to the Ethics Committee at the earliest possible opportunity in order to expedite the dismissal of these false claims."
See LawNewz.com Editor-in-Chief Rachel Stockman's report on this matter for further analysis of whether Nunes may have broken the law.
Have a tip we should know? [email protected]