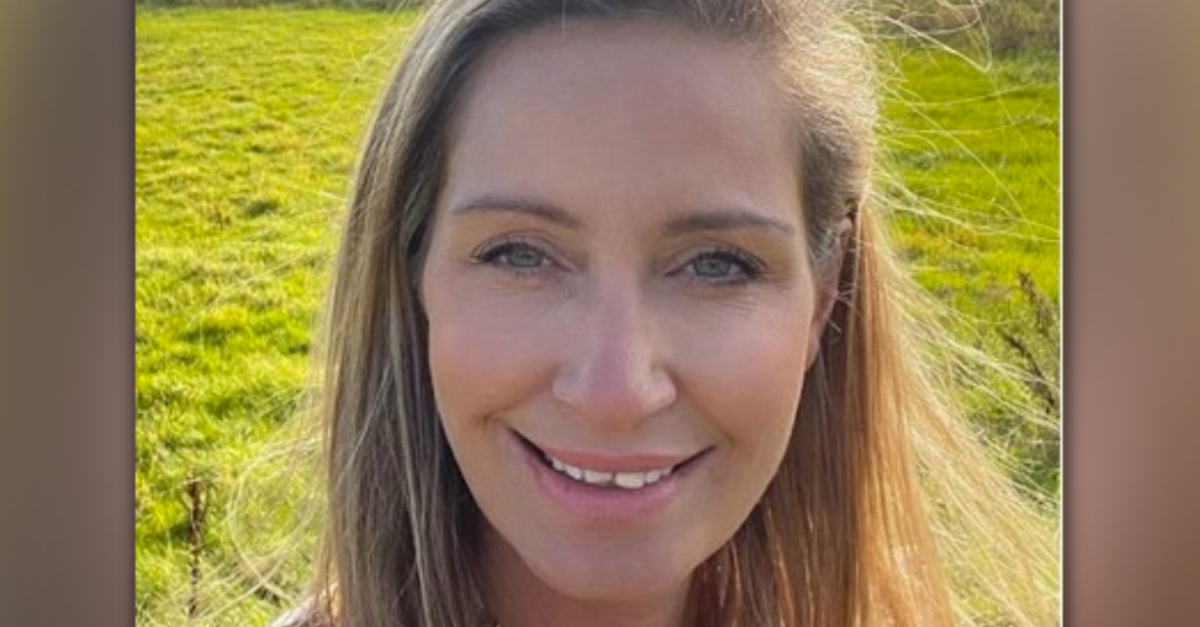 Lancashire Police found a body Sunday morning while searching for missing British mom Nicola Bulley. The mother of two mysteriously vanished while walking her dog on January 27.
The police said they were called to a report of a body in their River Wyre just before noon. Bulley was last seen at a field with her dog Willow along the same river.
"An underwater search team and specialist officers have subsequently attended the scene, entered the water and have sadly recovered a body," police said in statement to Facebook.
The body has not been identified and police have not said whether or not they believe the body is that of Bulley.
"Nicola's family have been informed of developments and our thoughts are with them at this most difficult of times. We ask that their privacy is respected," police said.
Bulley's disappearance has intrigued the online true crime community — many of which have followed the mother's disappearance since she was reported missing. Lancashire detectives said "online social media sleuths" have been interfering with their investigation and their claims have hurt the Bulley family.
Last week, detectives released a detailed timeline of her last known activity. They later posted a statement about information Bulley's family gave them about her recent behavior:
Sadly, it is clear from speaking to Paul and the family that Nicola had in the past suffered with some significant issues with alcohol which were brought on by her ongoing struggles with the menopause and that these struggles had resurfaced over recent months. This caused some real challenges for Paul and the family. As a result of those issues, a response car staffed by both police and health professionals attended a report of concern for welfare at Nicola's home address on January 10th. No one has been arrested in relation to this incident, but it is being investigated.
Bulley's family made a statement Friday as they marked three weeks without her.
It has now been three weeks since Nikki went missing. We, as a family, believe that the public focus has become distracted from finding Nikki, and more about speculation and rumours into her and Paul's private life. As a family, we were aware beforehand that Lancashire Police, last night, released a statement with some personal details about our Nikki. Although we know that Nikki would not have wanted this, there are people out there speculating and threatening to sell stories about her. This is appalling and needs to stop. The police know the truth about Nikki and now the public need to focus on finding her. Due to the peri menopause Nikki suffered with significant side effects such as brain fog, restless sleep and was taking HRT to help but this was giving her intense headaches which caused Nikki to stop taking the HRT thinking that may have helped her but only ended up causing this crisis. The public focus has to be on finding her and not making up wild theories about her personal life. Despite what some media outlets and individuals are suggesting, we are being updated daily and receive support from our family liaison officers. Nikki is such a wonderful daughter, sister , partner and mother and is missed dearly – we all need you back in our lives. Nikki, we hope you are reading this and know that we love you so much and your girls want a cuddle. We all need you home.
Have a tip we should know? [email protected]