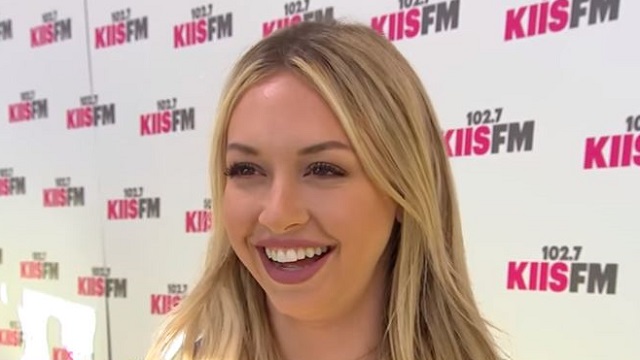 A leaked copy of the contract which contestants for the reality show "Bachelor in Paradise" are forced to sign shows just how absurd things have gotten in the reality television world. Interest in the contract was piqued after allegations surfaced that contestant Corinne Olympios was too drunk to consent when she had sexual contact with another contestant and production staff members were blamed for not intervening. Yesterday, Warner Bros. (unsurprisingly) released a statement stating that their internal investigation determined that no sexual assault took place during that steamy encounter.
In order to appear on the show, contestants—including Olympios—signed a contract, which was obtained by CNN. It is very broad, forcing contestants to sign away most legal claims against the production company — but there is one provision that caught our eye that definitely crosses into the absurd category.
And you'll have to agree that the producers are not liable for almost anything that happens to you in the course of filming, whether you're injured, suffer emotional trauma, catch an STD — or, in the words of the contract, subject to "unwelcome/unlawful contact or other interaction among participants."  [emphasis added]
Here's the thing: production companies can't just waive away liability for illegal conduct if it occurs on the set — and they were aware, and did nothing to stop it. We aren't saying that occurred in this case — but as a general matter, that's how it works.
"Everybody who appears in a reality show is required to sign a draconian, comprehensive release of all claims that could conceivably arise from their participation in the show.  The releases are incredibly broad.  However, claims for criminal misconduct or gross negligence can't be released, no matter how broad the release language is," L.A.-based entertainment attorney Steven Katleman, a Shareholder at Greenberg Traurig, told LawNewz.com.
"If the contract requires you to release any claims you have that you were sexually assaulted, which is a crime, then the contract may or may not be enforceable under the public policy of the state of California [where this contract was drafted]," attorney Josh Schiller told CNN. "Law enforcement could get involved and bring charges … would we want to enforce a contract that no one would be liable if they were filmed being sexually assaulted? That would create a real problem."
Now there are some indications that this story is far from over. As we reported earlier today, Olympios has lawyered up, claiming she had no recollection of what happened, and had to be told about it by others who were there. She claims she would not have consented had she been in her right mind, and says she was a victim. On top of that, Olympios' attorney said on Wednesday that they are launching their own investigation.
Her attorney, Marty Singer, said in a statement:
It comes as no surprise that Warner Bros., as a result of its own internal investigation, would state that no wrongdoing had occurred. Our own investigation will continue based on multiple new witnesses coming forward revealing what they saw and heard.
Complicating the matter from a legal perspective is that the television show apparently provided an open bar for contestants and seemed to somewhat encourage the contestants to engage in risky behavior. If the show's producers actively contributed to a situation that led to a contestant suffering a physical and/or emotional injury, that could be deemed gross negligence or recklessness that would not be covered by the contract's waiver of liability.
The ABC show was halted during the internal investigation, but is now expected to continue.
LawNewz Senior Editor Ronn Blitzer contributed to this report. 
Have a tip we should know? [email protected]
Rachel Stockman - President / On Air Host