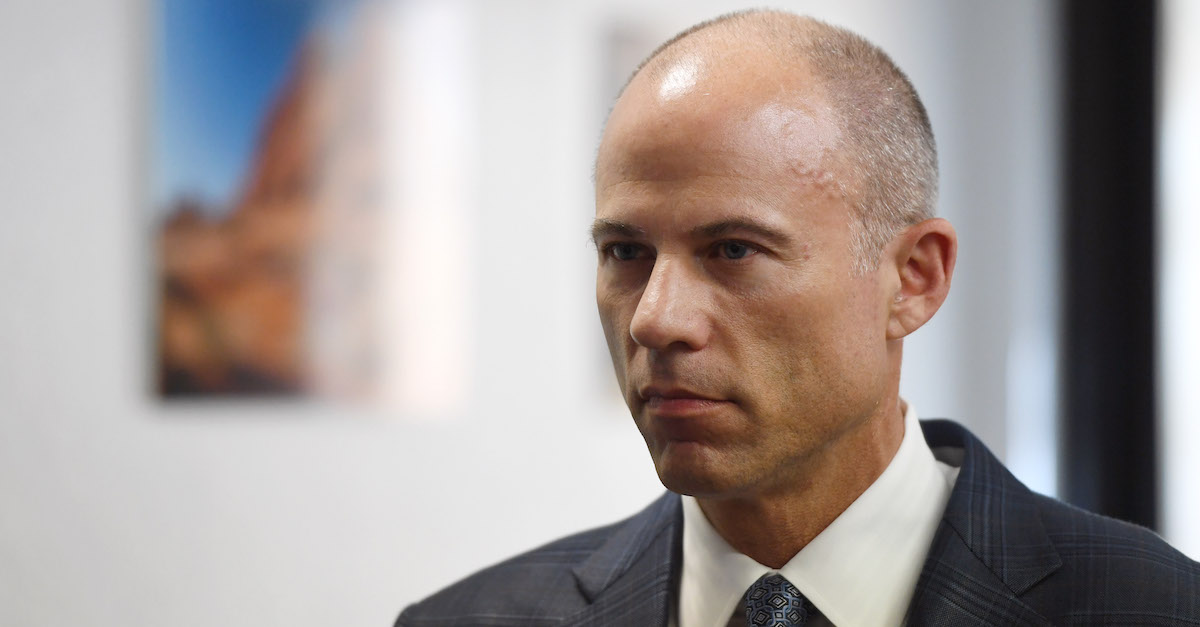 Court documents have revealed new details of the domestic violence allegations against Michael Avenatti. Records show that actress Mareli Miniutti has been granted a restraining order against the attorney, and provided some more insight into what she claims happened, TMZ reported.
According to the documents, Miniutti claims that she and Avenatti had been arguing over money on November 13, when he allegedly called her an "ungrateful f**king bitch," before hitting her in the face with pillows, grabbing her by the wrist, and pulling her off a bed.
At one point, he allegedly told her, "Do not disrespect me. You don't get to sleep in my house tonight."
Miniutti claims she managed to get away and was texting a friend, when Avenatti allegedly took the phone away from her, grabbed her by the arm, and dragged her into the hallway of the apartment building. She was allegedly only wearing a t-shirt and underwear at the time.
When she rang a neighbor's doorbell, she says, he grabbed her again and made her go back inside.
Finally, she claims, Avenatti let her go and she went to building security who kept her in a private room until someone came to get her. Avenatti allegedly rode the elevator down with her as she went to security.
The court order says that Avenatti cannot come within 100 yards of Miniutti or contact her in any way. The next court date is scheduled for December.
Law&Crime reached out to Avenatti for comment on these allegations, but he did not immediately respond. He did tweet that TMZ's initial story was false, and that they were "presented with conclusive evidence" of this. He threatened to sue if they don't retract that story and apologize. That report said that the woman involved had a "swollen and bruised" face. The latest details only refer to scratches on her leg and side.
.@tmz was presented with conclusive evidence yesterday that their story of last week is completely false. If they do not retract the story and issue an apology, they will be sued. Their conduct is outrageous and they need to be held accountable. Trying to help Trump is no excuse.

— Michael Avenatti (@MichaelAvenatti) November 20, 2018
Also of note is that Miniutti reportedly claims that Avenatti has been "verbally abusive and financially controlling" in the past. The court documents also state that this wasn't the first physical incident between the two. In February, he allegedly pushed her out of his apartment into the hallway, resulting in Miniutti hitting her head on a neighbor's door. He also allegedly threw her shoes at her during that alleged incident.
[Image via Ethan Miller/Getty Images]
Have a tip we should know? [email protected]