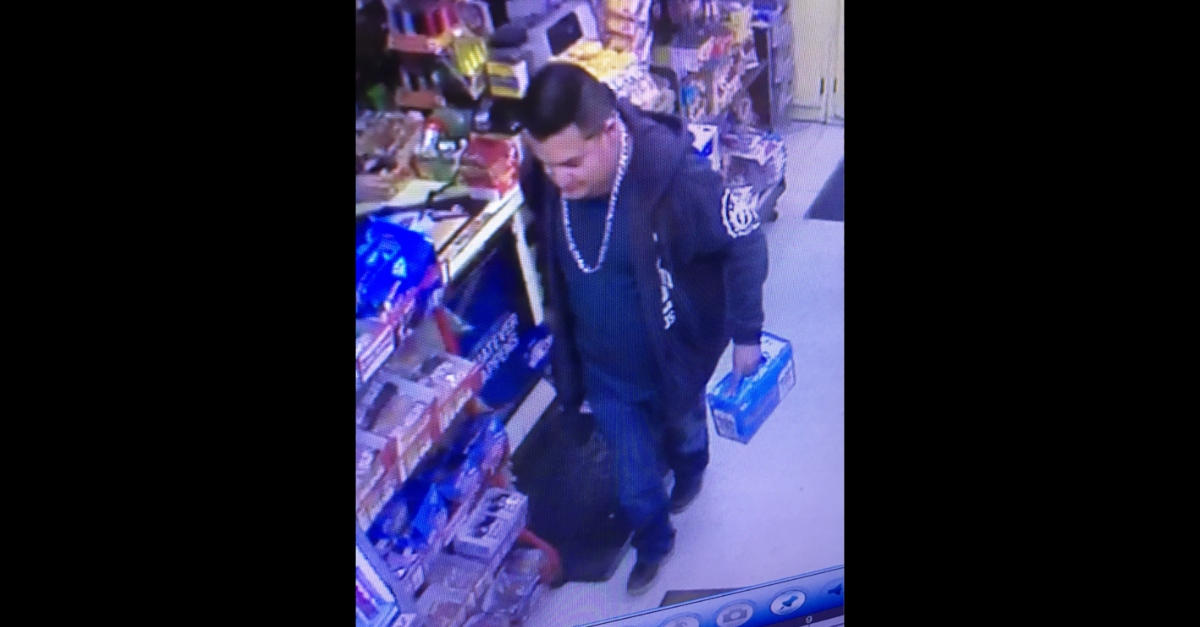 The man who allegedly shot Newman Police Officer Ronil Singh during a DUI stop in California was captured in Bakersfield on Friday, authorities announced in a press conference.
The suspect has been identified as Gustavo Perez Arriaga, 32. A reporter asked if there was any significance to the suspect's birthday happening today.
"Happy birthday," Stanislaus County Sheriff Adam Christianson replied.
Arriaga's brother Adrian Virgen, 25, and co-worker Erik Razo Quiroz, 32, were arrested as accessories after the fact. The sheriff said that they lied to investigators while in custody.
Pictures of all three suspects. pic.twitter.com/OwBQ08fp3o

— Kay Recede FOX40 (@KayRecede) December 28, 2018
Singh was shot and killed during a traffic stop early Wednesday morning, said the sheriff's department on Wednesday. They said the shooter fled the scene in his vehicle before another officer arrived. Christianson said Friday that investigators believe Arriaga was alone.
Investigators said on Friday that Arriaga was arrested at a home in Bakersfield during the execution of a search warrant. They said he was being brought in wearing Singh's handcuffs.
Some of the officer's family members joined the press conference. His brother Reggie, who spoke on their behalf, thanked law enforcement for catching the suspect.
"I want to thank you for working day and night to make this happen," he said. Relatives later escorted him out after he continued to break down in tears.
The moment when the suspected killer of Corporal Ronil Singh was caught Friday morning. His friend, Harinder Singh Toor, shared this photo with FOX40 and says, "We finally have closure on the suspect. The legacy that Corporal left behind is unmatched, he genuinely cared." pic.twitter.com/nmec0cWLiE

— Kay Recede FOX40 (@KayRecede) December 28, 2018
The case caught national attention in part because of the suspect's reported immigration status.
Christianson described Arriaga on Friday as an undocumented immigrant from Mexico, who crossed over the border into Arizona several years ago.
President Donald Trump, who is using the ongoing shutdown of the federal government as leverage to obtain funding for his proposed border wall, cited Singh's death on Thursday to bolster his argument.
There is right now a full scale manhunt going on in California for an illegal immigrant accused of shooting and killing a police officer during a traffic stop. Time to get tough on Border Security. Build the Wall!

— Donald J. Trump (@realDonaldTrump) December 27, 2018
Incidentally, Singh was an immigrant too. He came to the United States from Fiji, authorities said.
Christianson condemned sanctuary laws, which he said prevented local law enforcement from sharing news of Arriaga's two previous DUI arrests with Immigration and Customs Enforcement. The sheriff later told a reporter that he wasn't sure if the suspect had been convicted in those incidents. He said that Virgen and Quiroz were undocumented, too.
"Why are we providing sanctuary for criminals?" he asked.
Christianson said that Arriaga had multiple Facebook accounts under different names, and was a self-professed gangster. The suspect belonged to Sureños street gangs, he said.
It is unclear if Arriaga, Virgen, and Quiroz have attorneys at this time. Christianson said the case was being handed over to a prosecutor, and he suggested the killing could be a capital murder case.
Note: This article was updated in light of the police press conference.
[Image via Stanislaus County Sheriff's Department]
Have a tip we should know? [email protected]