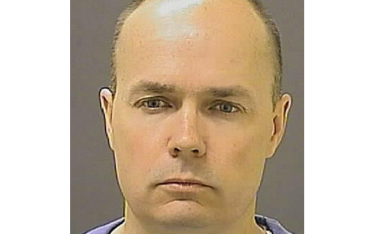 Baltimore Circuit Court Judge Barry Williams dismissed the assault charge against Baltimore Police Lt. Brian Rice at the close of the state's case on Monday.  He still faces charges of involuntary manslaughter, reckless endangerment and misconduct in office.  Lt. Rice is the fourth police officer to go to trial over the death of Freddie Gray.
WBAL-TV reports the defense moved for the acquittal at the close of the state's evidence and Judge Williams ruled the state failed to prove the necessary elements of the assault charge.  Specifically, the judge found the state failed to provide evidence that Lt. Rice acted in concert with anyone who used the van to assault Gray.
This is the latest setback for the Baltimore State's Attorney's Office as they continue to press forward with criminal cases against the officers involved with the arrest and transport of Freddie Gray. Officer Caesar Goodson was acquitted last month at a bench trial and Officer Edward Nero was also acquitted at a bench trial in May.  A jury could not reach a unanimous decision in the trial of Officer William Porter last December.  He is set to be retried in September.
Officer Nero was called by the state to testify as a hostile witness at Lt. Rice's trial on Monday morning.  Designating someone as a "hostile witness" essentially allows the prosecution to ask leading questions on direct-examination.  According to reports, Officer Nero described a volatile situation at the scene of Gray's arrest and said officers were concerned for their safety.  He also testified that Gray was flailing about, kicking and screaming inside the van.
Legal experts who spoke with WBAL-TV about Officer Nero's testimony said the testimony appeared to hurt the prosecution more than it helped them.
Warren Brown, a defense attorney with no connection to case, explained, "… Officer Nero put meat on the bones for the defense that Freddie Gray was combative and the crowds were growing at stops one and two…. "The testimony of the officers either benefited the defense or didn't prove the elements the state needed to prove (a crime occurred)."
University of Baltimore law professor David Jaros added, "The evidence we've seen here doesn't seem much different than the cases from before…. [Nero] is a double-edged sword for the prosecutor because they can bring in a lot of information such as the context of the arrest and the defense went through great effort to establish what the circumstances were at the scene suggesting that it was a chaotic scene."
Have a tip we should know? [email protected]