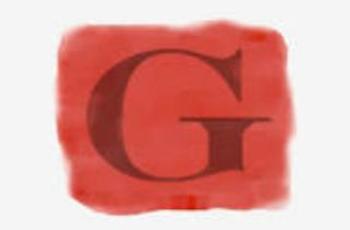 The conversation around the Hulk Hogan vs. Gawker Media lawsuit's impact on the media is about to get a lot deeper, as it appears that a team of creditors is attempting to get articles deleted from Gawker's websites as part of the sale of the bankrupt company's assets. LawNewz has obtained the relevant portion of the transcript from the July 7th Gawker Media bankruptcy hearing, during which the committee of Gawker's creditors, informally led by Hogan as the owner of the largest debt, revealed their plan.
The representative for the creditor committee claimed to be discussing this plan with Ziff Davis, the magazine and internet publisher who is the leading potential bidder to buy Gawker Media's assets. Here's exactly what they said in court (emphasis ours):
Lastly, Your Honor, we're also very focused on making sure this sale closes, whether it's with Ziff Davis or a higher and better bidder. And we're focused, and we're having dialogue with Ziff right now, through counsel, and we will have it with anybody who participates in the auction. And that is, to make sure that any defamatory, tortious content that's currently on the web pages today is taken down, in connection with the sale, so their objections aren't filed with the sale, et cetera.

[…]

…that's one of the things we're certainly focused on, is trying to make sure that any buyer takes down allegedly defamatory statements or content, and doesn't inherit a lawsuit the day after they close.
An interruption ends the creditor committee's thought about "tak[ing] down […] defamatory, tortious content," and it was not revisited for the duration of the hearing.
A source familiar with the matter told LawNewz that the creditor committee did reach out to Ziff Davis's outside counsel before the hearing.
This would obviously a touchy topic for any publisher whose assets were being sold through bankruptcy court, but it's especially so for Gawker Media. That's because billionaire investor Peter Thiel is bankrolling the legal expenses of Hogan and others who have sued or are planning to sue Gawker (the others are generally believed to be the other clients of Charles Harder, Hogan's lead litigator).
Claiming that "It's less about revenge and more about specific deterrence," Thiel sees Gawker as a "singularly terrible bully" that needs to be silenced. As a result, the Hogan case's potential chilling effects on the rest of the news media, already a popular topic of discussion took on an even greater significance.
Interestingly, Thiel is also a pledged delegate to presumptive Republican presidential nominee Donald Trump and speaking at this week's Republican National Convention at Trump's request. Trump has expressed a desire to "I'm going to open up our libel laws so when they write purposely negative and horrible and false articles, we can sue them and win lots of money." Taking his words literally, that's already the law.
Have a tip we should know? [email protected]