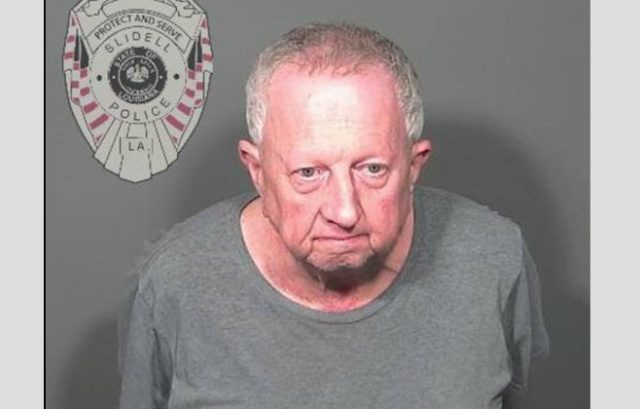 A man in Louisiana was arrested in connection with the infamous "Nigerian prince" email scam that has pried millions of dollars from gullible Americans' pocketbooks over the years.
The scheme, which frequently targets the elderly and others not up to speed on technology and fraud, was allegedly conducted in part by one Michael Neu, himself 67-years-old.
Neu faces 269 counts of wire fraud and money laundering. He was taken into custody on Thursday by the Slidell Police Department ("SPD") after an 18-month investigation by financial crimes specialists. A press release issued by the SPD notes:
Neu is suspected to have been the "middle man", and participated in hundreds of financial transactions, involving phone and internet scams, designed to con money from victims across the United States. Some of the money obtained by Neu was subsequently wired to co-conspirators in the Country of Nigeria.
Slidell Police Chief Randy Fandal offered some delicate insight into the matter in that same press release. He said, "If it sounds too good to be true, it probably is. Never give out personal information over the phone, through e-mail, cash checks for other individuals, or wire large amounts of money to someone you don't know. 99.9 percent of the time, it's a scam."
According to the Federal Trade Commission ("FTC"), the scam works as follows:
The people behind these messages claim to be officials, businesspeople, or the surviving spouses of former government honchos in Nigeria or another country whose money is tied up temporarily. They offer to transfer lots of money into your bank account if you will pay the fees or "taxes" they need to get their money…In the end, there aren't any profits for you, and your money is gone along with the thief who stole it.
While acknowledging the somewhat ridiculous nature of the scheme is now commonplace–even the FTC website mentions how the Nigerian prince scam is "the butt of late night jokes"–millions of dollars are lost to false princes and their accomplices ever year.
[image via Slidell Police Department]
Have a tip we should know? [email protected]