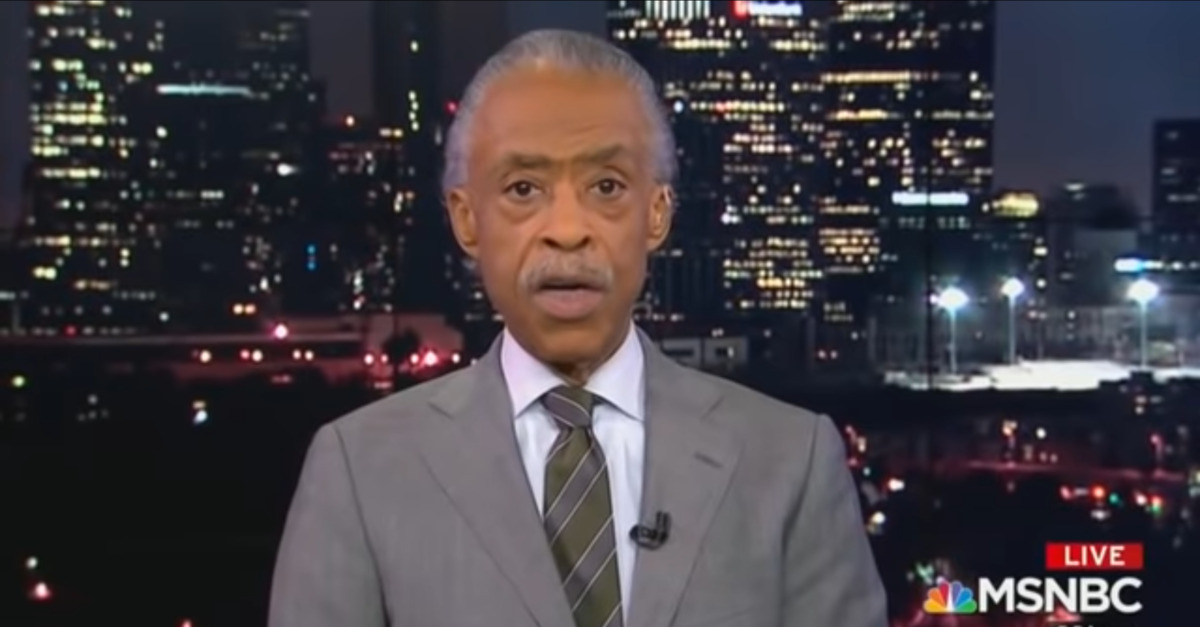 Al Sharpton thinks Jussie Smollett should be held accountable if it turns out the alleged hate crime committed against the actor was manufactured.
The Empire star was briefly hospitalized late last month after he was reportedly attacked by two men during the early morning hours on a Chicago street while he was out for a walk. Smollett told police that his assailants shouted racist, pro-Trump and homophobic slurs at him before pouring a substance on him and tying a noose around his neck.
The story was immediately subjected to intense scrutiny. In recent days, Chicago police questioned and released two brothers who were originally identified as persons of interest and then potential suspects. The two men are now working with police, and media in the Windy City are reporting that Smollett may have actually paid the men some $3,5000 in order to orchestrate the attack against himself.
Sharpton addressed those alleged orchestration concerns during his Sunday evening MSNBC talk show PoliticsNation.
"I, among many others when hearing of the report, said that the reports were horrific and that we should come with all that we can come with in law enforcement to find out what happened and the guilty should suffer the maximum," Sharpton said. "I still maintain that."
The reverend and one-time civil rights leader continued:
And if it is that Smollett and these gentlemen did in some way perpetuate something that is not true, they ought to face accountability to the maximum.
Sharpton was one of the first voices to condemn the reported Jan. 29 attack on Smollett.
"For Jussie, who's not only a superb actor and singer but an activist who has fought against homophobia and racism and sexism, to be a victim is something that is totally unacceptable," Sharpton told celebrity rumor mill TMZ in the aftermath of the incident. "I challenge the Chicago law enforcement to do all within their power to find out those that are guilty and they should face the maximum penalty of law."
As noted by Page Six, Sharpton has been intimately involved with at least one "racially charged hoax case" in the past.
In 1987, 15-year-old Tawana Brawley accused four white men of raping her in the woods, scrawling racial slurs across her body and covering her in feces. Police investigated but found no evidence of sexual assault or exposure to the elements. A grand jury eventually determined that Brawley had contrived the entire story. Sharpton, who was Brawley's top advisor and spokesperson at the time, was eventually sued and found guilty of defamation against the men accused–along with Brawley herself.
Chicago police are currently attempting to schedule a second interview with Smollett. The actor's attorneys, however, said their client wouldn't be doing so on Monday.
"There are no plans for Jussie Smollett to meet with Chicago police today," a spokesperson for Smollett's attorneys, Victor Henderson and Todd Pugh, said in a statement released to media. "Smollett's attorneys will keep an active dialogue going with Chicago police on his behalf. We have no further comment today."
[Image via MSNBC screengrab]
Have a tip we should know? [email protected]om