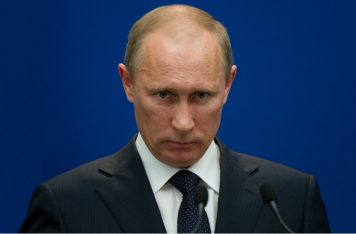 An activist and businessman from Kazakhstan has been found guilty  of violating a Kazahk law prohibiting the incitement of "national hatred" and has been sentenced to a three years in a penal colony, according to The Independent.
What is the underlying crime, you ask?
Sanat Dosov is said to have insulted the Russian President, Vladimir Putin.
The newspaper states Dosov violated Kazakh law — Article 174 — which prohibits "social, national, generic, racial, class, or religious hatred" along with insulting "the national honor and dignity of religious feelings of citizens."
Dosov's conviction was supposedly based on his admitted posting of negative comments about the Russian president on social media accounts.  One post reportedly included Putin's face alongside images of former communist Soviet Premiers Joseph Stalin and Vladimir Lenin.  Another post is said to have called Putin a "facist" and "terrorist" who was "ruining" the Motherland.  One report claimed the father of six pleaded guilty in the hopes of getting a lighter sentence.
One unique aspect of the reported conviction is that Dosov would have been punished for criticizing the leader of Russia, not Kazakhstan, as the two have been independent nations since the fall of the Soviet Union in 1991.
Some critics of Article 174 claim it is being used to silence opposition to leadership and state officials. It is likely that Dosov's conviction will be held up as further evidence of alleged state overreach.
[image via frederic legrand comeo/shutterstock]
Have a tip we should know? [email protected]