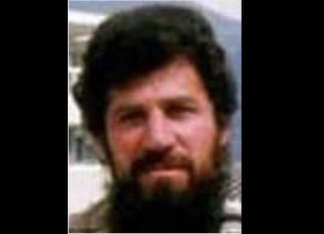 An accused Al Qaeda leader held in GITMO and thought to be close to the 9/11 mastermind Khalid Sheikh Mohammed has accused the U.S. government of denying him justice and violating his Islamic beliefs all because a female guard escorted him to a hearing before the Military Commission.
The government watchdog group Judicial Watch has been present at GITMO hearings, including this one involving Abd al Hadi al Iraqi, one of 17 "high value" detainees being held at the U.S. military compound in Guantanamo Bay, Cuba — known as GITMO.  Judicial Watch was granted access beginning in 2008 as Non-Governmental Organization (NGO) approved by the Defense Department to observe the Military Commissions.
Hadi is charged with crimes covering nearly a dozen pages that reportedly outline his relationship with Osama Bin Laden and detailed plans to order the "killing of Americans and other civilians."  He also faces charges of killing a U.S. soldier and killing serval German soldiers that served as part of the coalition forces.  The government further accuses him of involvement in several plots with KSM before he was finally captured and brought to GITMO.
That brings us to the bizarre recent hearing at GITMO where Hadi reportedly refused to come to the courtroom after learning the group of guards included a female. Hadi argued that the possibility of being touched by a strange female would violate his strict Islamic faith.   Accordingly, his attorneys asked the judge to remove the female from the guard detail.
The judge, however, wasn't having any of it and refused the request to replace the female with a male.  The idea of removing a woman for a male is contrary to the military's new mantra that men and women can each perform the same jobs.
So, the judge had Hadi called into court against as will, shackled to a wheelchair.
After all of this, the judge still allowed Hadi to address the court.  The detainee took the opportunity to speak about his religion and religious conviction, repeating that the presence of a woman on the guard detail would prevent him from meeting with his lawyers and appearing in court.
"So I don't know how we can achieve justice here," Hadi reportedly said in court.
Judicial Watch later uncovered a 2015 document filed by his lawyers that requested a religious accommodation from the Office of Military Commissions. According to the report, the document describes Hadi as a "devout Muslim" who can only have contact with females that are his wives or close relatives.
"Islam is two things—worship and rules," the document is said to state. "Both come from God as revealed to the Prophet."
It further reveals that Hadi had to be forcibly extracted from his cell on three occasions because of the conflicts between his religious beliefs and the use of female guards.   He also promised to continue resisting anytime a female guard showed up to move him.
"If female guards must have physical contact with me to bring me to meetings with my attorneys or to court, my faith requires me to refuse those movements, and I will continue to refuse them," he apparently said.
[image via state department]
Have a tip we should know? [email protected]