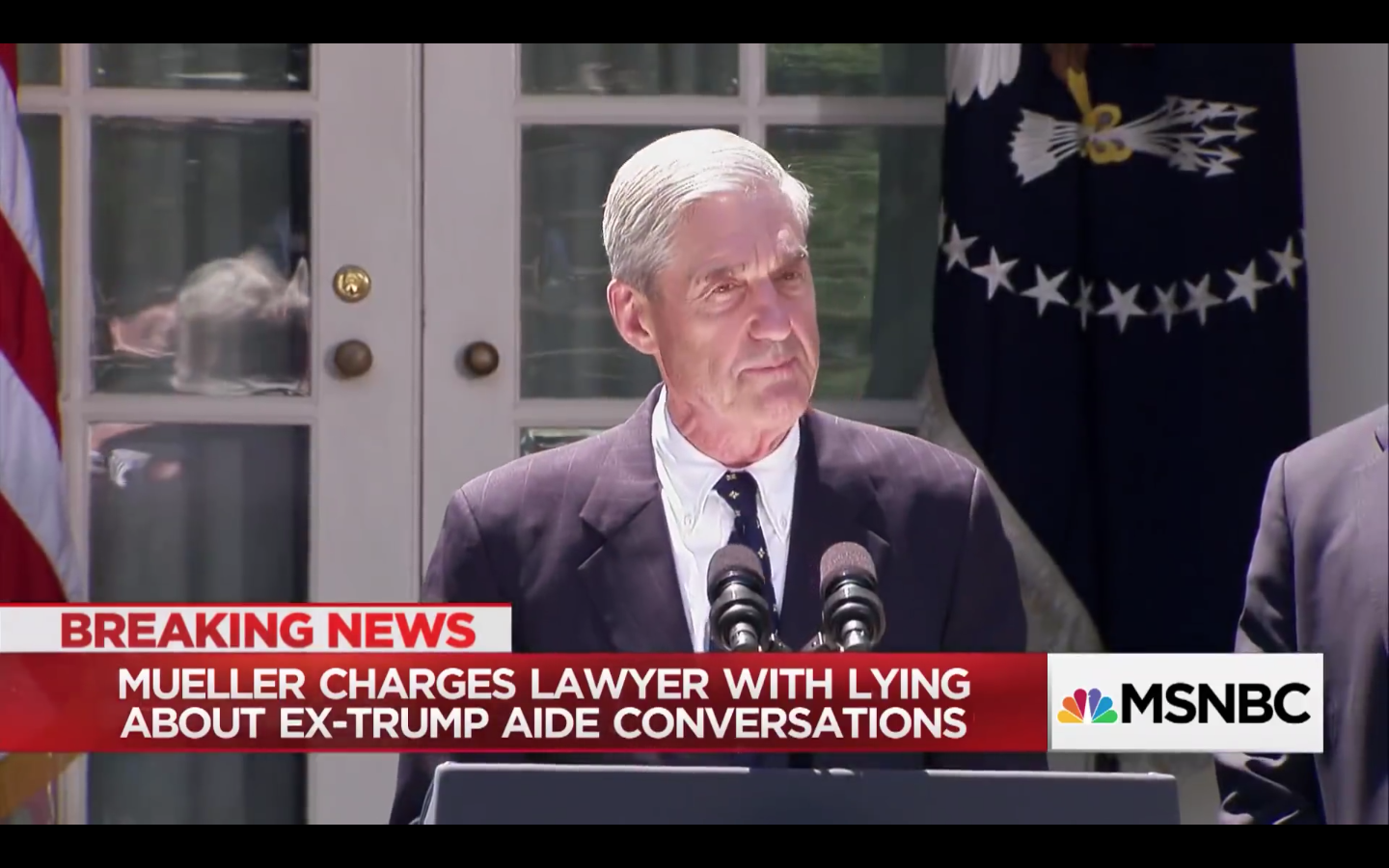 Alex Van Der Zwaan was charged on Tuesday with lying to special counsel Robert Mueller and the FBI over the course of the investigation into Russian interference with the 2016 U.S. general election.
Before this morning's news, Van Der Zwaan was mostly unheard of–though high-powered and extremely wealthy. Here are four key details you should know.
1. Son of a Russian Oligarch
Van Der Zwaan is the son-in-law of Russian oligarch German Khan. Khan is a bit of a known quantity. There are extensive Wikileaks files related to the Russian oligarch. According to a 2014 profile in The New Yorker:
Before starting a trading company with [Mikhail] Fridman, Khan sold T-shirts and jeans at a market in Moscow. He is now hugely rich. In a U.S. Embassy communication released by WikiLeaks, a foreign executive recalled a trip to Khan's hunting lodge, which he described as "like a Four Seasons hotel in the middle of nowhere." Khan showed up in the company of his girlfriend and half a dozen prostitutes (he is married), and referred to "The Godfather" as a "manual for life."
Last year, Khan sued Buzzfeed News for libel over their publication of the Steele dossier.
2. Used to Work for Top U.S. Law Firm
Van Der Zwaan previously worked for "Wall Street's most powerful law firm," Skadden, Arps, Slate, Meagher & Flom.
In his now-deleted biography page–documented by the Connecticut Law Tribune–Van Der Zwaan's notable duties included, "serving as a rule-of-law consultant to the Ministry of Justice of Ukraine and writing a report on due process issues associated with a high-profile prosecution."
According to the National Law Journal, Skadden and Van Der Zwaan parted ways sometime in 2017. That same article notes that Skadden is currently cooperating with Mueller's team.
Aside from Skadden deleting all references to Van Der Zwaan, the attorney himself is apparently decreasing his online presence: his LinkedIn page is dark too.
3. Questionable Client
Former Ukrainian Justice Minister Oleksandr Lavrynovych allegedly embezzled $1.1 million from the Ukranian government in order to pay Skadden, Arps, Meagher, & Flom for their work—the Tymoshenko report—referenced in Mueller's Tuesday charge against Van Der Zwaan.
That 2012 report, that Van Der Zwaan worked on, examined the legal basis for criminal charges against Yulia Tymoshenko—a two-time former prime minister of Ukraine who is the political arch-nemesis of former Ukrainian President Viktor Yanukovych.
Skadden refunded $567,000 out of that sum in June of 2017.
4. And an Obama Connection, Too
It's now possible that two former members of the Barack Obama administration are potentially tied to the Mueller probe's findings due to their association with Van Der Zwaan and Skadden. Per a 2017 Kyiv Post report, Gregory Craig and Clifford Sloan were apparently members of the Skadden team who traveled to the Ukraine for the Tymoshenko report.  Craig and Sloan are both currently employed by Skadden.
Craig's bio there reads, in part, "Mr. Craig represents clients before a variety of agencies, such as the Department of Justice (DOJ), the Securities and Exchange Commission (SEC), the Immigration and Naturalization Service (INS), and the Treasury and State Departments. From January 2009 to January 2010, Mr. Craig served as President Obama's first White House counsel. "
Sloan's Skadden bio reads, in part, "Mr. Sloan served as special envoy for Guantanamo closure at the U.S. Department of State. In that role, he was responsible for negotiating with countries to accept the transfer of detainees and for navigating the various international relations, national security and humans rights issues that arose during the efforts to close the detention facility. He also co-chaired an interagency working group that included the State Department, the Department of Defense, the Joint Chiefs of Staff, the Department of Justice, the Department of Homeland Security and the Office of the Director of National Intelligence."
[image via screengrab/MSNBC]
Follow Colin Kalmbacher on Twitter: @colinkalmbacher
Have a tip we should know? [email protected]