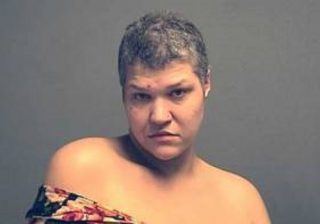 An alleged prostitute who advertised paid escort services online struck an unconventional deal with a customer who turned out to be an undercover police officer. According to a report by police in Beaver County, Ohio obtained by The Smoking Gun, Crystal Hotlosz posted an ad on Backpage.com offering escort services. Little did she know that the man answering the ad was with the Beaver Police. The officer recognized her from a separate investigation, and saw that Hotlosz had an outstanding warrant.
Hotlosz, who is listed in the report as 270 pounds, described herself in her ad as "thicker than a snickers sweete [sic] hot white chocolate." She initially offered the undercover cop oral sex at a rate of $160 an hour. She later agreed to accept $50 and some nachos.
When the cop showed up, Hotlosz asked if he had the nachos, but instead he just signaled for officers to come and arrest her.
Have a tip we should know? [email protected]