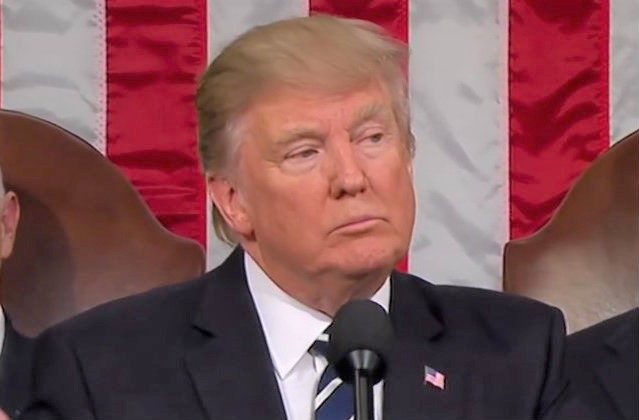 Earlier this week, the Attorneys General from Maryland and Washington, D.C. filed a lawsuit against the President, claiming that his global business interests violate the emoluments clauses of the Constitution. Today, nearly 200 Democratic members of Congress plan on doing the same in a lawsuit of their own. The case is being led by Richard Blumenthal in the Senate and John Conyers in the House.
An advance copy of the complaint obtained by The Washington Post says that Congress must approve any gift that the President receives from foreign governments must have "the consent of Congress." The members of Congress claim that money paid by foreign leaders to any of President Donald Trump's properties around the world constitute an illegal gift or emolument, and that they have not granted consent for them. A memo from a Senator involved in the lawsuit said, "these benefits include any compensation for services rendered in a private capacity such as when a foreign government throws a party at a hotel owned by a federal official."
The White House has yet to comment on this new lawsuit, but in response to a recent similar case brought watchdog group Citizens for Responsibility and Ethics in Washington, they said that market-rate payments to Trump's properties do not violate the Constitution. White House Press Secretary Sean Spicer said regarding this week's case brought by Maryland and D.C. that it's "not hard to conclude that partisan politics may be one of the motivations." The fact that no Republicans have joined this new lawsuit could indicate that this is the case here as well.
University of Iowa law professor Andy Grewal feels similarly. "Just because they can't convince their peers doesn't mean you can go to court to get what you want," Grewal told the Post. Grewal added that the lawsuit may be improper from a legal standpoint anyway, since the Senators and Representatives don't suffer harm from Trump's alleged activities. "Because this is individual legislators who don't have any individual injuries, it will be hard for them to get standing," he said.
Erwin Chemerinsky, Dean of UC Berkeley's law school, told the Post that the lawsuit is appropriate. "The Framers of our Constitution gave members of Congress the responsibility to protect our democracy from foreign corruption by determining which benefits the president can and cannot receive from a foreign state," he said, adding that the Representatives and Senators involved "have a duty to preserve the constitutional order in the only way they can: by asking the courts to make the President obey the law."
[Image via NBC screengrab]
Have a tip we should know? [email protected]