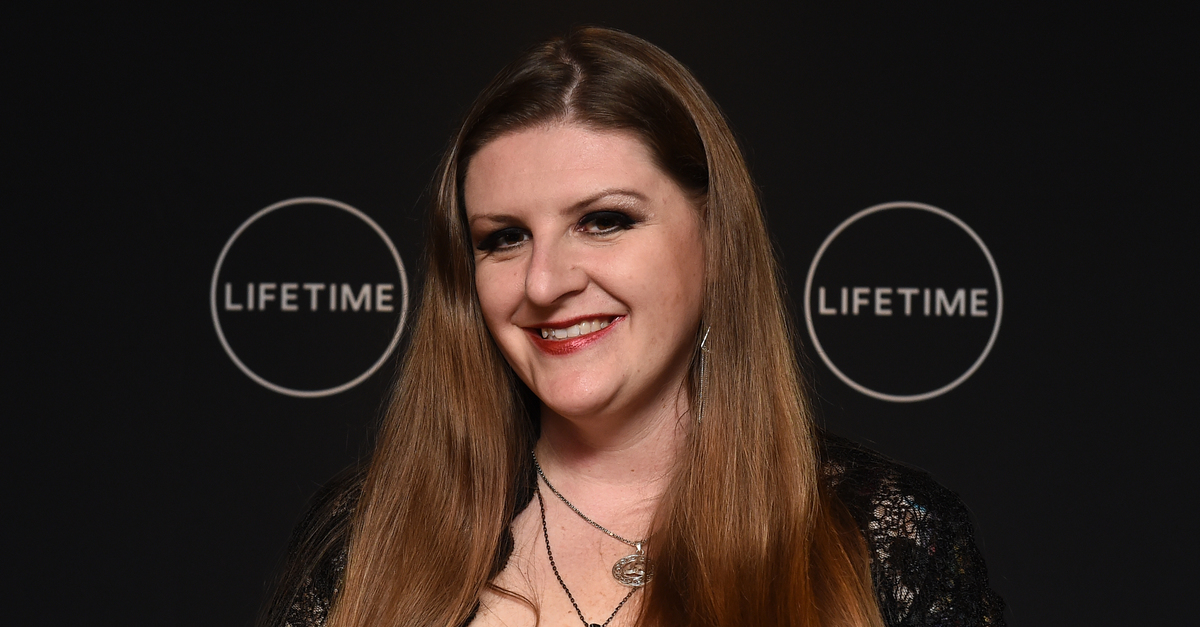 A mother and activist in Flint, Michigan was sued for defamation last year by a Virginia Tech celebrity water scientist demanding $3 million. On Friday, a federal judge tossed that lawsuit with a lengthy, blistering and often times mocking opinion.
Melissa Mays has three children and takes 18 separate prescriptions to stay alive. She's also the woman who coordinated legal efforts to force the Wolverine State to replace lead-infected water lines in the City of Flint via a lawsuit against then-governor Rick Snyder.
National attention followed Mays as the city threatened to foreclose her home because she refused to pay an outstanding water bill for the poisoned water.
Eventually, Virginia Tech water scientist Marc Edwards came to town. An expert known for his role in discovering a similar water crisis in the District of Columbia, Edwards also played a critical role in raising public awareness about the cost-cutting water switch that left an entire city without safe drinking water for years and years.
After awhile, however, Edwards and local activists began to clash. Mays was one such activist. She and others criticized Edwards for saying that he spoke on behalf of "the People of the State of Michigan," and Edwards' own criticism of locally-based groups organized around the water issue.
Those tensions came to a head in May 2018, when sixty Flint residents–Mays included–signed an open letter detailing their complaints against the scientist.
"In March 2018, Mr. Edwards filed a formal complaint against Professor Shawn McElmurry and FACHEP (Flint Area Community Health and Environment Partnership). This complaint does nothing to help the residents of Flint move toward recovery in the Water Crisis," the open letter notes. "In fact, it has caused more strife, stress and drama that we do not need, want or deserve. Amazingly, Mr. Edwards presented his grievances against Mr. McElmurry as being the grievances of Michigan residents."
Several additional complaints against Edwards were spread across the four-page open letter–including allegations that he had defamed Flint activists and abused his role as a scientist in order to use his "power over powerless residents."
Edwards responded with the now-dismissed defamation lawsuit.
In a 115-page opinion, Chief Judge for the Western District of Virginia Michael F. Urbanski took Edwards to task over his use of litigation to settle what the court viewed as a scientific dispute.
Urbanski said that Edwards  tried to "mire the court in a scientific debate of the sort courts are loathe to resolve in defamation actions" and later quoted a prior bit of case law which stands for the proposition that "[s]cientific controversies must be settled by the methods of science rather than by methods of litigation."
The judge also sharply criticized Edwards for contradicting himself about a controversial claim in the lawsuit regarding Flint residents' bathing habits. Essentially, the open letter claimed that Edwards had criticized Flint residents' hygiene due to the presence of possible bacteria in their water. Edwards said it was not fair to attribute such statements to him–while also telling the court he would prove that hygiene in Flint had deteriorated.
The court was none-too-pleased with Edwards' apparent attempt to have it both ways. There was also a bit of confusion about what exactly Edwards was trying to achieve:
In its review of the pleadings, the court struggled to determine with any precision which of Edwards' sundry "allegations" were intended to support which claims for relief.
The defendants' attorney Bill Moran welcomed the lawsuit's dismissal.
"Judges don't write 115-page opinions dismissing a lawsuit if they think that what the Plaintiff (Dr. Edwards) was doing is okay — the opinion, which I encourage everybody to read, was appropriately scathing of Dr. Edwards, a person in a position of great authority and power punching down," Moran said in a statement provided to Law&Crime.
Mays was even more effusive about the legal victory:
We could breathe again! We could speak again!! After nine months!! It's a massive win for the First Amendment and the residents who share their experiences and speak truth to power.
[image via Ilya S. Savenok/Getty Images for A+E Networks/Lifetime]
Have a tip we should know? [email protected]