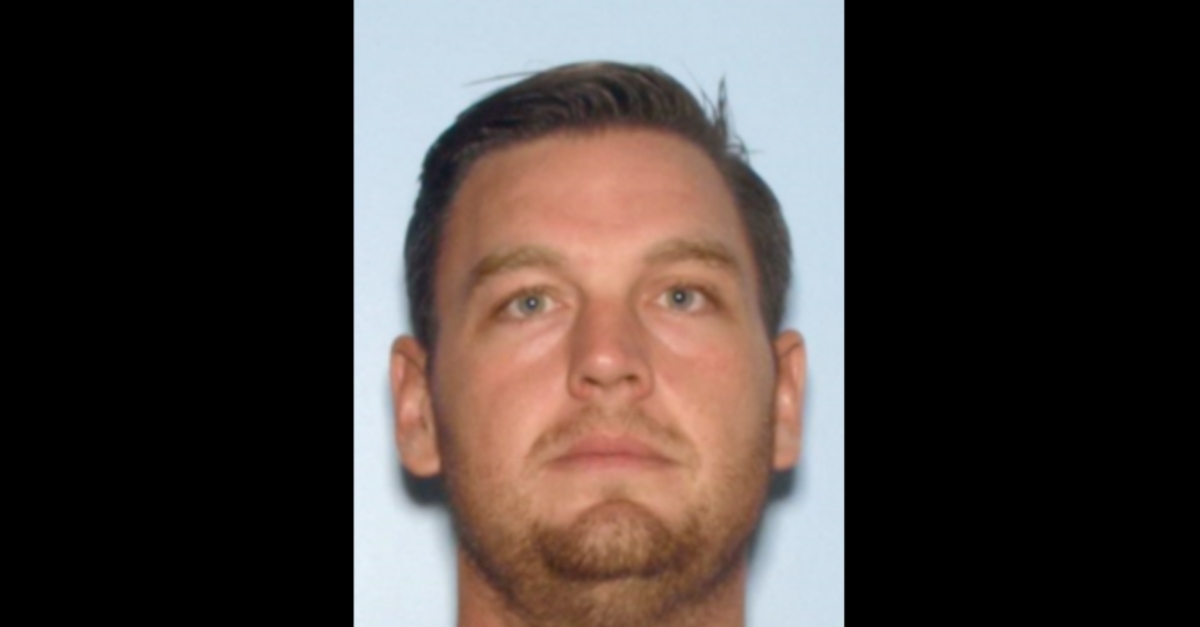 Bo Dukes, the man implicated in three separate ongoing criminal cases, was arrested Saturday after a manhunt in Georgia. U.S. Marshals brought him into custody after putting a relative's home under surveillance in the city of Ocilla, according to an Atlanta Journal Constitution report.
Multiple law enforcement agencies sought Dukes after he allegedly held two women at gunpoint in his home, and committed rape in Warner Robins, Georgia. Footage shows the alleged victims exiting the residence wearing what seems to be towels.
US Marshals are now on the hunt for accused rapist and kidnapper Bo Dukes . He is also a charged in the #taragrinstead murder case . This is video of the 2 victims just after they escaped. 1 lawyer explains to me the impact this latest could have on the upcoming trial.@wsbtv pic.twitter.com/kgxmYNGXKi

— Tony Thomas (@TonyThomasWSB) January 3, 2019
Cops sought him on charges of rape, aggravated sodomy, false imprisonment, and possession of a firearm by a convicted felon.
The allegations and ensuing manhunt complicated two unrelated cases. Dukes is best known nationwide as one of two men charged for the 2005 murder of high school teacher Tara Grinstead. Prosecutors say he helped killer Ryan Alexander Duke (no relation) cover up the crime. Both defendants pleaded not guilty. The case is going to trial.
More pressing for Dukes is his 2013 conviction for conspiracy to defraud the United States. He pleaded guilty to stealing property from the U.S. Army and served prison time, but prosecutors said late last November that he failed to pay restitution and do community service. Accordingly, the judge sentenced him to six months behind bars, and gave him 45 days to turn himself in.
The court revoked this order of voluntary surrender on account of the new allegations out of Warner Robins.
Dukes is locked up in Irwin County Jail. The question now is whether he'll first face charges in state or federal court.
"It's going to be up to a judge to decide who gets him first," John Edgar of the U.S. Marshals Service told the Journal-Constitution.
Dukes' aunt and uncle thanked law enforcement for capturing their nephew.
Statement from Uncle and Aunt of Bo Dukes on his capture today . Dukes faces charges of kidnapping and rape in Warner Robins, as an accomplice in #Taragrinstead case, and violation of probation in federal theft case. @wsbtv pic.twitter.com/PHypFpzlC9

— Tony Thomas (@TonyThomasWSB) January 6, 2019
"We are extremely sorry for the pain that has been inflicted by Bo's actions," said Suzanne Conner and Randy Hudson. "This most recent event just rubs the scab from a deep wound in our heart and soul that will never heal."
[Image via Warner Robins Police Department]
Have a tip we should know? [email protected]