Law&Crime Network will be covering the following trials this week. You can watch trials live on our website and YouTube page.
FL v Jaycee Wasso
Jaycee Wasso, 25, was convicted for helping Lin Helena Halfon, 29, cheat Florida businessman Richard Rappaport, 80, out of his money. Though acquitted of four counts of theft, she was found guilty of organized fraud, conspiracy to commit grand theft of property, structuring transactions to evade reporting requirements, and six other counts of theft.
The Latest:
Wasso is scheduled to be sentenced on Friday, May 5.
CO v Letecia Stauch
Letecia Stauch is accused of fatally attacking her stepson Gannon Stauch, 11, in his bedroom in January 2020, in El Paso County, Colorado. Authorities claimed to find blood on a mattress, walls, and floors, as well as in Stauch's Volkswagen Tiguan SUV. Stauch allegedly claimed that a man named "Eguardo" raped her, and kidnapped Gannon. Investigators said she didn't tell 911 about her account, and she didn't want to look into collecting evidence against the alleged attacker.
Gannon's remains were found stuffed inside a suitcase under a bridge in northwestern Florida in March 2020, about six weeks after Stauch took a trip there. An autopsy showed Gannon had been shot and stabbed, and he appeared to have defensive wounds on his hands.
Stauch took off from Colorado and was arrested in Myrtle Beach, South Carolina. At one point, she acted as her own lawyer and in made unsubstantiated claims that a doctor who examined her was "clearly an actress" and her defense lawyers were in "cahoots" with the prosecution.
Stauch faces multiple charges including first-degree murder, child abuse, tampering with a deceased human body, and tampering with physical evidence.
The Latest:
The state only has one witness left to testify in the trial. Stauch's defense team plans to call two witnesses.
Last week, Stauch was called out by the judge for making noises in court — and has previously been addressed for potentially flipping witnesses off while they testified.
ID v Lori Vallow Daybell
Lori Vallow Daybell and her fifth and current husband, Chad Daybell, are each accused of murder in the 2019 deaths of Joshua "JJ" Vallow, 7, and Tylee Ryan, 17. The children disappeared on different dates in September of that year. Vallow was initially arrested in Hawaii in February 2020 on charges of child desertion. The two defendants were indicted for the murder of Vallow's children and Daybell's first wife, Tammy Daybell, 49, in May 2021. The alleged killer couple's cases were recently severed and will be tried separately.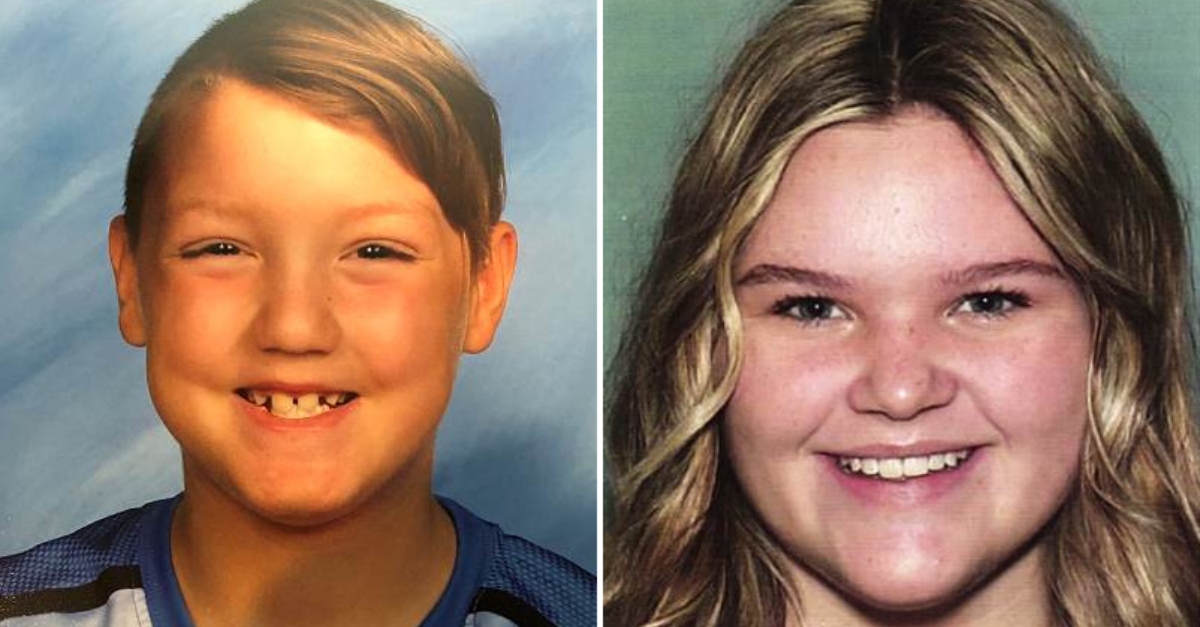 Vallow has been dubbed as the "doomsday cult mom" as she allegedly thought she was a "godlike figure" responsible for aiding in the "apocalyptical end times." Vallow faces the following charges in this trial: two counts of conspiracy to commit first-degree murder and grand theft by deception, two counts of first-degree murder, conspiracy to commit first-degree murder, and grand theft.
The Latest:
Last week, a forensic pathologist and forensic anthropologist testified about the remains found on Chad Daybell's property — confirming the cause of death of J.J. Detectives said he died from asphyxiation by having a plastic bag over his head and duct tape over his mouth.
The forensic pathologist also confirmed Tylee's organs had to be collected in multiple different bags, and her heart was found charred. Tylee's death was classified as a homicide by "unspecific means"— meaning it was unclear how exactly she died, but it was clear her death wasn't natural or in her own hands.
*Note: Cameras are not allowed in the courtroom. Law&Crime Network posts each day's full audio recording on YouTube.
FL v Eric Robinson
Eric Robinson is accused of killing his ex-girlfriend's new boyfriend in 2017. Robinson allegedly beat Nicholis Wilcox to death then dumped his body in a Plantation, Florida, dumpster.
Isabella Tagliarini, Robinson's ex-girlfriend, told investigators she heard him screaming "die" while he allegedly continuously hit Wilcox with a metal bar. Investigators said Robinson later wrapped Wilcox in a tarp, put the body in the back of his truck, forced Tagliarini into the truck, went to a courthouse for an appointment, then drove to the Everglades.
Police believe Robinson wanted to dispose Wilcox's body in the Everglades but he couldn't find a good location — so he threw the body in a dumpster instead.
A mistrial was declared in Robinson's first trial after his ex-fiancée testified about a previous restraining order. A new jury was chosen quickly and opening statements started last week.
The Latest:
Closing arguments are expected early this week and a verdict is expected by the end of the week.
Have a tip we should know? [email protected]