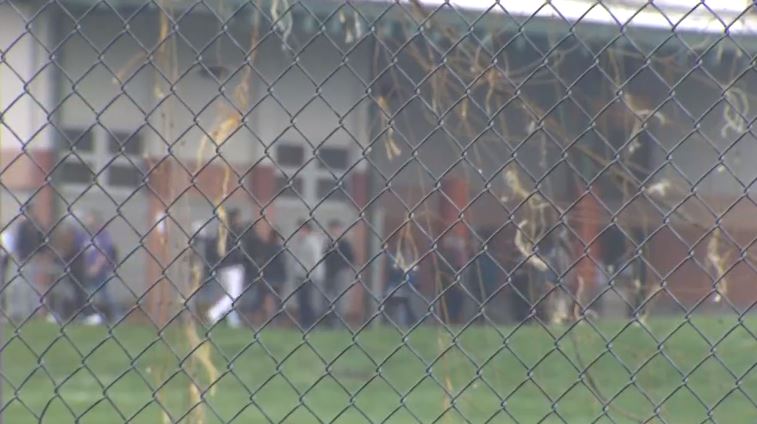 A day before a school shooting took the lives of at least 17 people in Parkland, Florida, a grandmother on the other side of the country may have prevented a similar tragedy. The woman notified authorities after reportedly reading grandson Joshua Alexander O'Connor's journal and seeing detailed plans to carry out an attack. She also found a semi-automatic rifle in a guitar case in the 18-year-old's room.
Police went to the home, where they discovered grenades in the student's room, before obtaining a warrant to search further. The recovered the grenades, rifle, journal, and clothing that matched the description of a suspect in a recent armed robbery. As it turned out, an entry in the journal described what is believed to be that same robbery, which took place at a convenience store.
Prosecutor Andrew Alsdorf claimed that the robbery was meant to help fund O'Connor's planned school shooting. Court documents say that O'Connor wrote in his journal that he wanted to death count in the planned attack to be as high as possible, with references to pressure cooker bombs, explosives, and grenades. He also allegedly wrote that he was debating between targeting ACES High School in Everett, Washington, where he was a student, or Kamiak High School, before deciding on ACES after flipping a coin.
"I've been reviewing many mass shootings/bombings (and attempted bombings) I'm learning from past shooters/bombers mistakes," he allegedly wrote.
Alsdorf said in court that O'Connor wrote about purchasing his rifle because it was the same style as one used in the 1999 school shooting at Colorado' Columbine High School.
Officers went to the school and arrested O'Connor, who allegedly had marijuana and a knife on him. Police brought him in under investigation of attempted murder.
O'Connor's defense attorney argued that his notes are not enough to support charges, and that he possessed the rifle and grenades legally.
Meanwhile, the school district is just happy nothing happened.
"Our main thing right now is gratitude, especially to the grandmother," Mukilteo School District spokesman Andy Muntz told The Herald. "That couldn't have been easy for her to do. The Everett police also did a wonderful job. That combination may have saved a lot of lives."
[Image via NY Daily News screengrab]
Have a tip we should know? [email protected]