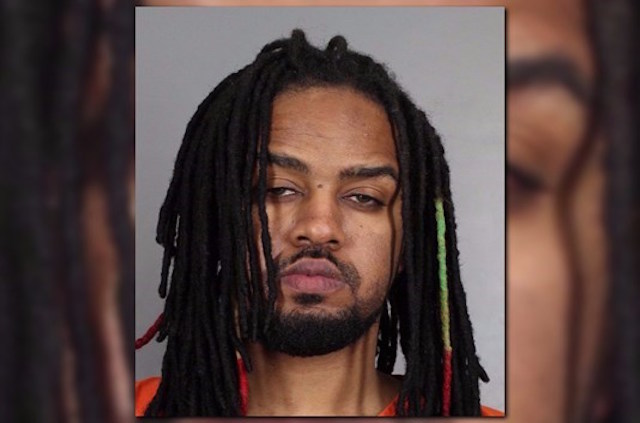 A man in Colorado will spend the rest of his life in prison–and quite a few lifetimes more than that.
Convicted of sexually exploiting women and children as the pimp of a child prostitution ring, Brock Franklin was sentenced to 472 years in prison by Arapahoe County Judge Peter F. Michaelson at a sentencing hearing earlier this week.
Franklin's sentence equates to four times the minimum sentencing required under Colorado law and marks the longest sentence ever handed down over human trafficking charges in the history of the United States.
Franklin was indicted in 2015 and was accused by prosecutors of using violence and drugs to control underage women. He allegedly forced them into performing various sex acts as part of a child sex trafficking ring.
Four other individuals have already been sentenced for their alleged roles in said trafficking ring.
During his trial, the jury heard from eight of Franklin's nine alleged victims. At a full courtroom last Tuesday, prosecutors read from two victims' letters.
One victim, identified only as DY, wrote:
Every morning I wake up I have to remind myself the defendant will no longer be able to hurt me. I began to doubt myself, thinking everything the defendant told me was true. I am a mother and a soon-to-be wife and I am not all the defendant said I was or to become.
Another victim spoke directly to the court. She said:
The tough ones are us women. The prison time Brock Franklin will serve does not compare to the damage he has caused to these women or myself. I forgive Brock Franklin, but only because the Good Lord says I must. Today I let this demon go.
[image via Denver Police Department]
Follow Colin Kalmbacher on Twitter: @colinkalmbacher
Have a tip we should know? [email protected]