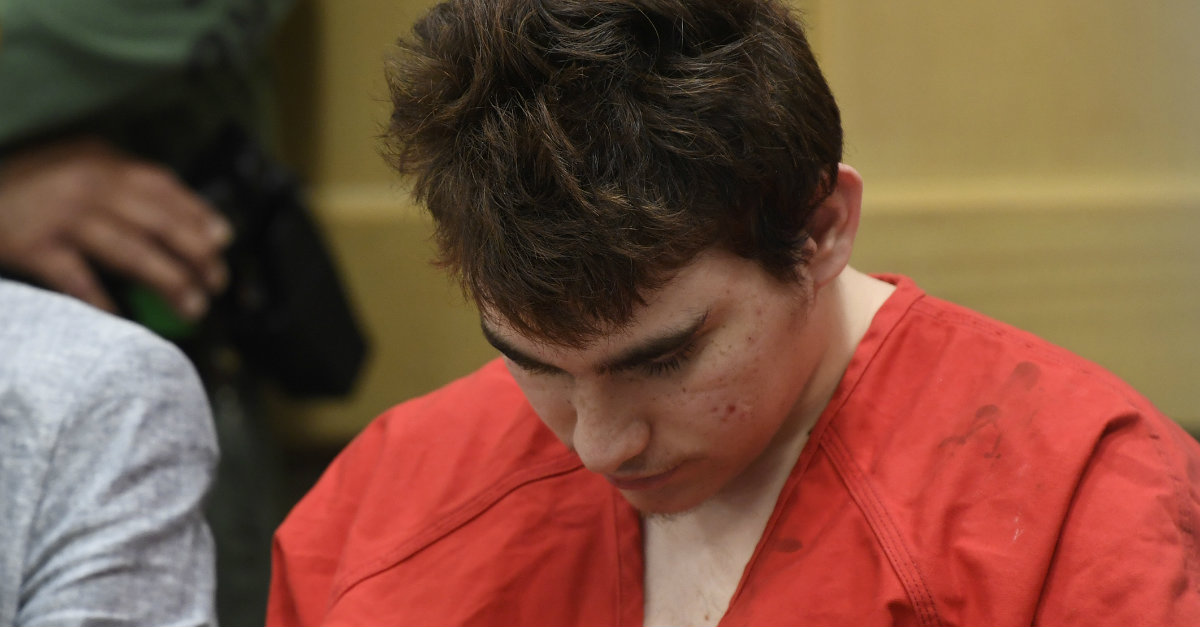 Nikolas Cruz, the 20-year-old man charged with killing 17 people at a high school in Florida, allegedly buried his mother with a "Trump hat," according to a Miami Herald report. That detail comes from a newly released 425-page report from investigators about him and the February 14 mass shooting at Marjory Stoneman Douglas High School.
A friend of the defendant told detectives that Cruz's mother, "a liberal anti-gun type," passed away in 2017.
"Due to the fact that his mother hated Donald Trump he put it in her casket with her when she died and took a picture of her with the hat," the friend reportedly said.
Cruz is a registered Republican.
The report also touched on responses by local authorities. School officials were accused of missing warning signs from Cruz, a former student at Marjory Stoneman Douglas. Deputy Scot Peterson was fired for allegedly failing to go into the building during the shooting, though he denies wrongdoing.
Cruz faces 17 counts of first-degree murder, and 17 counts of attempted first-degree murder. His defense doesn't dispute that he's responsible, but they're trying to get the death penalty off the table.
Video from before the shooting showed Cruz promising to kill at least 20 people at the high school.
"I'm going to be the next school shooter of 2018," he said.
Other footage from after the shooting shows him speaking to law enforcement. The defendant claimed he had a "demon" telling him to do violent things, though a detective pushed back hard on this claim.
"Personally, I think you're using the demon as an excuse," said Broward County Sheriff's Detective John Curcio.
17 people died at the shooting: 14-year-old student Alyssa Alhadeff, 35-year-old teacher Scott Beigel, 14-year-old student Martin Duque Anguiano, 17-year-old student Nicholas Dworet, 37-year-old assistant football coach Aaron Feis, 14-year-old student Jaime Guttenberg, 49-year-old athletic director Christopher Hixon, 15-year-old student Luke Hoyer, 14-year-old student Cara Loughran, 14-year-old student Gina Montalto, 17-year-old student Joaquin Oliver, 14-year-old student Alaina Petty, 18-year-old student Meadow Pollack, 17-year-old student Helena Ramsay, 14-year-old student Alexander Schachter, 16-year-old student Carmen Schentrup, and 15-year-old student Peter Wang.
[Image via Taimy Alvarez-Pool/Getty Images]
Have a tip we should know? [email protected]