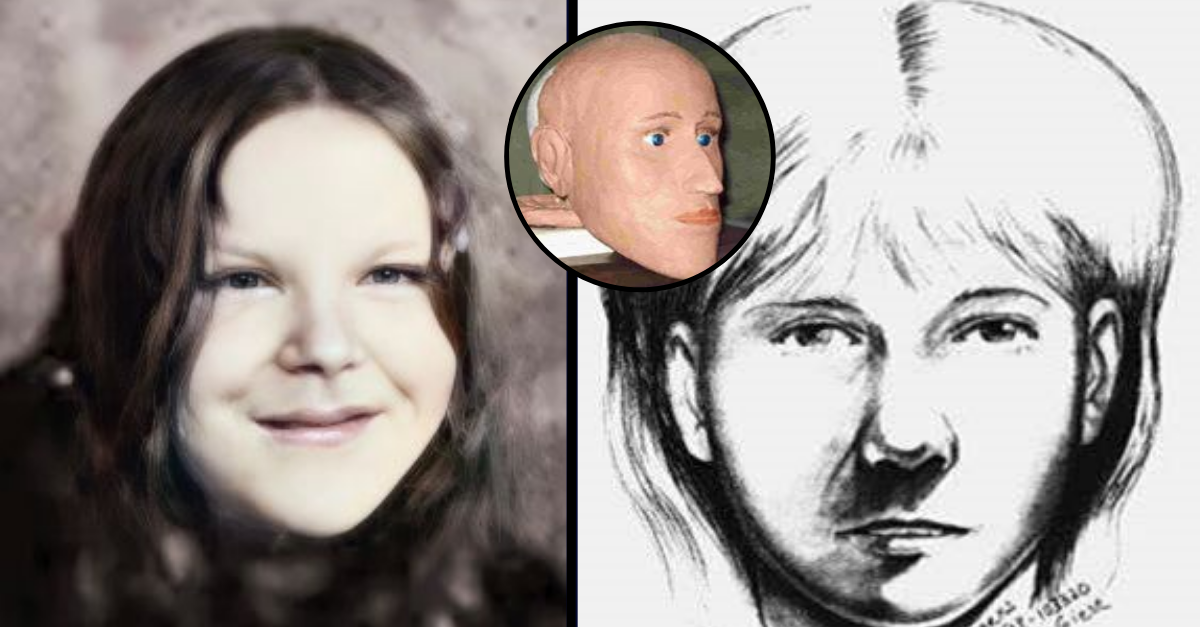 On June 20, 1984, two fishermen found a naked woman dead along the south shore of the Spokane River. The woman's hands and feet were dismembered and her head had been decapitated.
Spokane police immediately began investigating but no females matching her description were reported missing at the time, and the woman didn't have any identification on or near her body.
Instead of naming her the standard "Jane Doe," the daughter of Spokane police detective Don Giese named the woman "Millie," because the daughter said "no one deserves to not have a name."
Fourteen years later, in April 1998, a woman found a skull in a vacant lot near the river while she was walking her dog. Investigators believed the skull probably belonged to the woman's body — but they couldn't confirm their theory without DNA.
Millie's body had been buried at a local cemetery, but her remains were exhumed in 2001. Using the DNA from her remains and the skull, detectives were able to confirm the skull was a match to the torso.
In 2002, Spokane police released forensic drawings and a facial reconstruction of what experts believed Millie could have looked like at the time she was killed — but no luck on cracking the case.
Millie's information was uploaded to NamUs, a national missing and unidentified person system, in 2007. Again, no results.
Another 14 years went by before a major move in the case — The DNA from Millie's remains were submitted to Othram Labs, a lab that dubs themselves as "a revolution in cold case solution."
Using the DNA collected from Millie's exhumed body, Othram lab technicians were able to make a DNA profile and provided a list of potential family members to Spokane police.
Working with the Spokane County Clerk and Washington State Department of Health, Spokane detectives located a public record matching the DNA profile of two sisters.
Investigators determined one of the sisters was alive in the Midwest, and because they couldn't find a trace of the other sister, detectives felt like they found their missing piece to the nearly 40-year puzzle.
They were right. In Feb. 2023, DNA collected from the sister and analyzed at Othram confirmed a sibling relationship between the sister and the naked woman.
Millie was really Ruth Belle Waymire — born in 1960 and 24 years old at the time of her death. Her sister said their parents had divorced when they were young and then their mother died a short time later. After their mother's death, the sisters had gone their separate ways and didn't stay in contact.
Come to find out, Waymire was married to her second husband, Trampas D.L. Vaughn, when she was killed, but was never reported missing. Detectives said her autopsy showed she likely had a child a year or two before her death. Waymire's child, or children, remain unknown.
Vaughn was born in Iowa and served time in prison before moving to the Pacific Northwest. The two married in Wenatchee, Washington and there were no records of a divorce. Investigators wanted to speak to Vaughn immediately about Waymire's death, but found out he died in California in 2017.
Police have not ruled Vaughn out as a suspect, but no other suspects have been identified, including Waymire's first husband. He still lives in Spokane and has been cooperating with the investigation.
More Law&Crime Coverage: This attorney represented abuse survivors. He was just arrested in child pornography case.
Spokane police are asking for anyone who knew Waymire, her husbands, and perhaps her child to contact them through Crime Check by calling 509-456-2233.
Waymire would have turned 63 next month.
Have a tip we should know? [email protected]