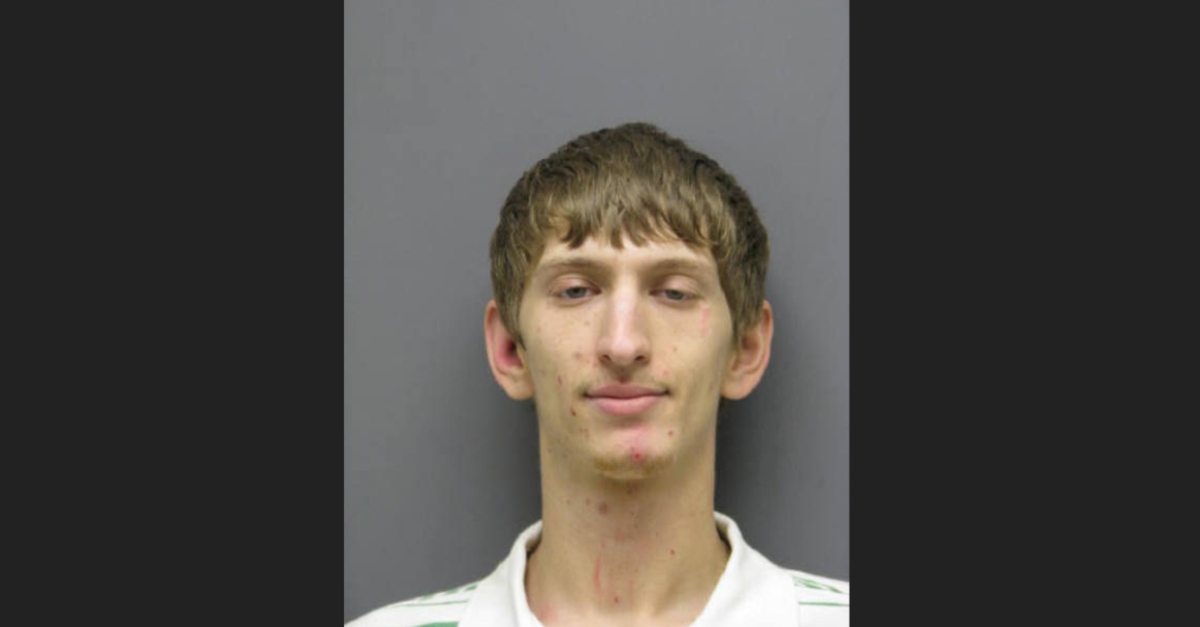 A Virginia man tossed his 2-year-old son into a creek while fleeing a cop, according to law enforcement. Kyle Steven Sunday, 28, was arrested Monday for child abuse, reckless driving, and eluding police, according to WTVR.
He first popped up on police radar when an officer saw him driving a car with a toddler on his lap, authorities said. The cop turned on the emergency lights and siren, but Sunday allegedly ran off with the child. Cue foot chase.
The suspect tossed his 2-year-old son into a creek and the officer had to stop pursuing Sunday into order to save the kid, cops said. The boy is alive, and has been treated for lacerations and scratches.
"If no one would have seen the child in the water, the worst case scenario is that the child would have drowned," said Strasburg Police Department Chief Wayne Sager, according to NBC Washington.
Meanwhile, the boy was briefly returned to his 27-year-old mom. The woman claimed that her car (the same one allegedly driven by Sunday) was stolen with her child inside. But she didn't mention the alleged thief was the father of her child, or that she was even in a relationship with the man.
The woman, Kristi Ann Letima, was reportedly charged with filing a false police report, child neglect and endangerment and obstruction of justice.
Now the boy is in the care of his grandmother.
Sunday had already been on probation. Police said they ended up finding him hiding in a home. They came inside with a K-9 unit, and found him hiding in an attic.
Cue confrontation.
"Mr. Sunday didn't want to go to jail," said Sager.
Cops managed to take Sunday into custody, but not before the ceiling caved in, and at least one officer somewhat dropped through, according to police. A cop fired a weapon during the incident, said police. The Virginia State Police are investigating this. No one was reported to be hit.
[Mugshot via Stasburg Police Department]
Have a tip we should know? [email protected]