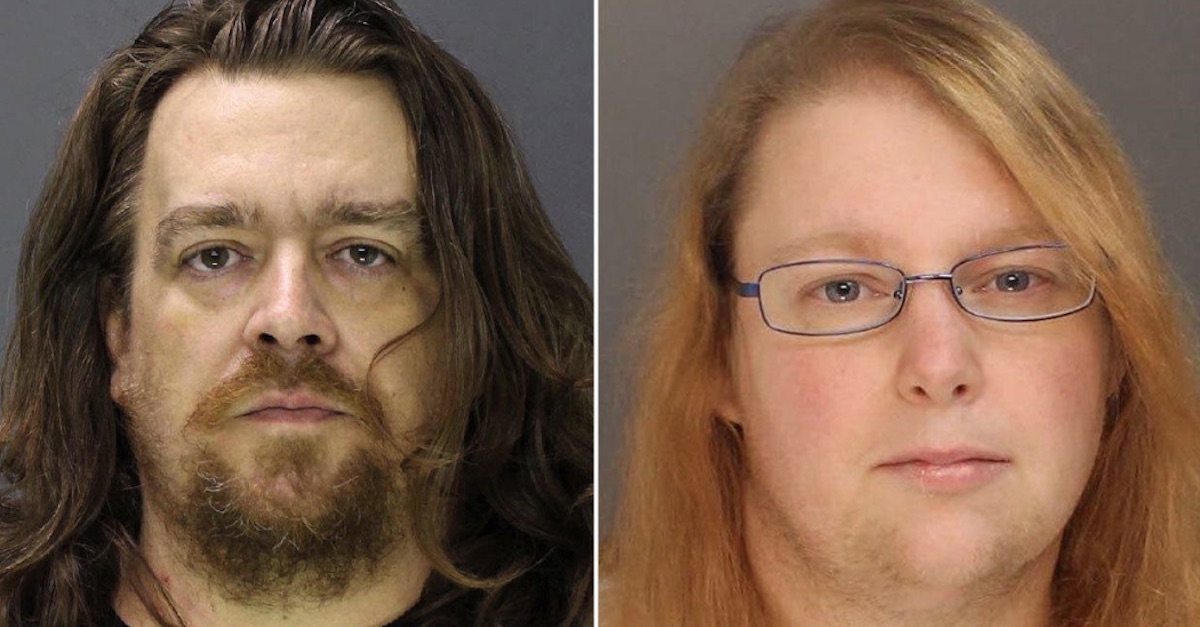 Pennsylvania man Jacob Sullivan was sentenced to death on Thursday in the rape and murder of 14-year-old Grace Packer.
After the verdict was read, Judge Gibbons told the jury, "the butchery in this case was beyond what I can describe." She told them to not ignore any trauma they may have endured, adding, "what you witnessed in this courtroom was not the norm." @CBS21NEWS pic.twitter.com/ehUpEV2fNr

— Brian Sheehan (@BSheehanTV) March 28, 2019
Prosecutors say Sullivan and the victim's mother Sara Packer executed a shared rape-murder fantasy. Sullivan abused Grace while on Viagra, left her to die in a hot attic, and strangled her to death when he found her still alive.
District Attorney Matt Weintraub drove the point home on Wednesday. He silently started at Sullivan for two minutes, according to The Allentown Morning Call. That's how long it took for the defendant to kill Grace.
Grace's body was dismembered, her body dumped in a remote area.
Sullivan pleaded guilty February 19. Sara Packer is also expected to plea guilty as part of a deal with prosecutors to only spend life in prison for a murder she allegedly "masterminded." She already admitted her role when testifying in her boyfriend's case. Packer said, however, that the initial plan wasn't for Grace to die, but to keep her in the attic so Sullivan could rape her whenever he wanted. Sullivan decided to commit murder after he realized he couldn't turn back.
"I think the reality of what he had done set in, and there was no going back," Packer said, according to The Philadelphia Inquirer. "So he decided it was time for her to die."
Sullivan's defense attempted to show that Packer was the mastermind behind the murder, but Packer blamed it on him during her testimony.
"I got wrapped up in Jake's fantasy, and I didn't think I could tell him no without losing him," she said. Nonetheless, she didn't voice warm feelings toward her daughter, who she called a "difficult child."
"Grace had become, for lack of a better word, a nonentity," she said. "I wanted her to go away."
[Mugshots via Bucks County District Attorney; Sullivan on left, Packer on right]
Have a tip we should know? [email protected]