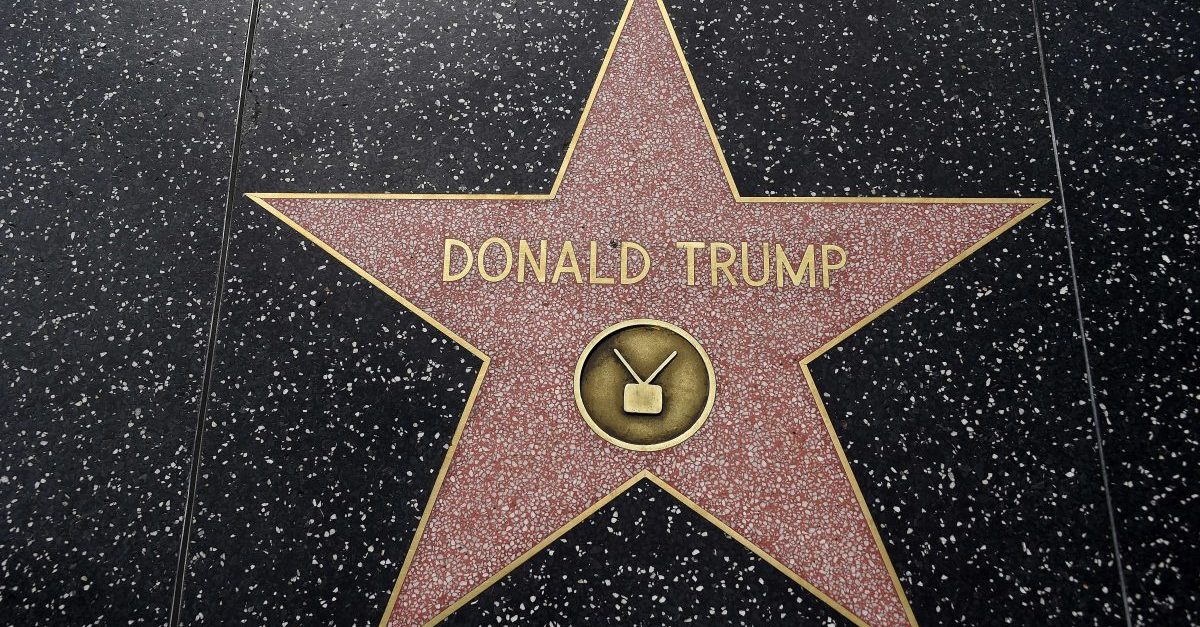 President Donald Trump's star on the Hollywood Walk of Fame was the target of vandalism again in recent days, and police made an arrest Sunday for swastikas that were spray painted on the stone marker. Jose Ortega, 29,was apprehended by the Los Angeles Police Department after receiving a tip from someone who claimed to see the suspect in action, according to the Los Angeles Times.
The witness followed Ortega until police showed up, Officer Drake Madison of the Los Angeles Police Department's Media Relations Section told the local NBC station. This happened days after Ortega allegedly tagged the star another time and got away.
A TMZ camera reportedly caught an individual bending down to tag the star on Thursday.
According to the gossip site, Ortega confessed to being responsible for both incidents of spray painting the star after police apprehended him.
Ortega was arrested on a vandalism charge and bail was set at $20,000.
The graffiti has been cleaned up.
This is just the latest of several incidents of vandalism involving the president's Hollywood star. In July, a man with a pickax destroyed it, and in October 2016, weeks before Trump was elected president, someone demolished it with a sledgehammer.
The star was first put in place in 2007, in commemoration of Trump's success as the host of NBC reality show "The Apprentice."
In August, the West Hollywood City Council passed a resolution in favor of removing it, but the Hollywood Chamber of Commerce did not act on it.
[Image via ROBYN BECK/AFP/Getty Images]
Have a tip we should know? [email protected]