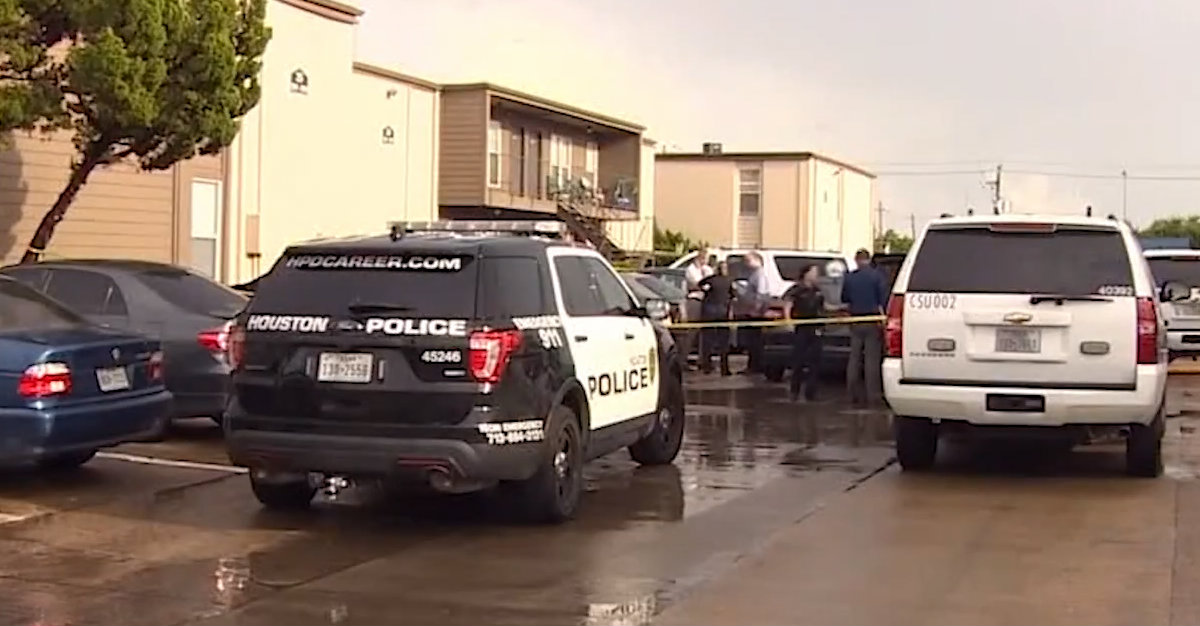 A Texas man has been accused of murdering his own children, and calling his wife to taunt her about it. Jean Pierre Ndossoka, 61, is being held without bond on two counts of capital murder. Cops said he took the lives of 1-year-old daughter Anna-Belle Faith Ndossoka, and 8-year-old son Marcel Junior Ndossoka.
Estranged wife Sabine Ntongo had left the kids at the husband's home Saturday, according to court records obtained by USA Today. She got a call at work from him, where he told her he killed their children, and that he "left a present for her," records stated. Ndossoka allegedly told her to drop by his apartment, saying there'd be a key under the doormat.
Ntongo went to the residence, and discovered Marcel and Anna-Belle dead inside. Their throats had been slit.
Ndossoka left a note in which he confessed to killing the kids, police said. Even so, he used it to take a swipe at his wife. It allegedly stated she would "carry the burden of our souls."
But Ndossoka's still here. Cops said they discovered him in the suburb of Pasadena with an apparently self-inflicted gunshot wound. Injured, but alive and in stable condition.
He claimed not to immediately remember his children's fates, but then acknowledged his "did something bad," police said. When asked what he'd done, he motioned at his neck, said court documents.
Ndossoka claimed Marcel's last words were, "Daddy, I'm sorry." He added that Anna-Bell "just kept crying."
Courts records do not have an attorney listed for Ndossoka.
[Screengrab via KHOU11]
Have a tip we should know? [email protected]