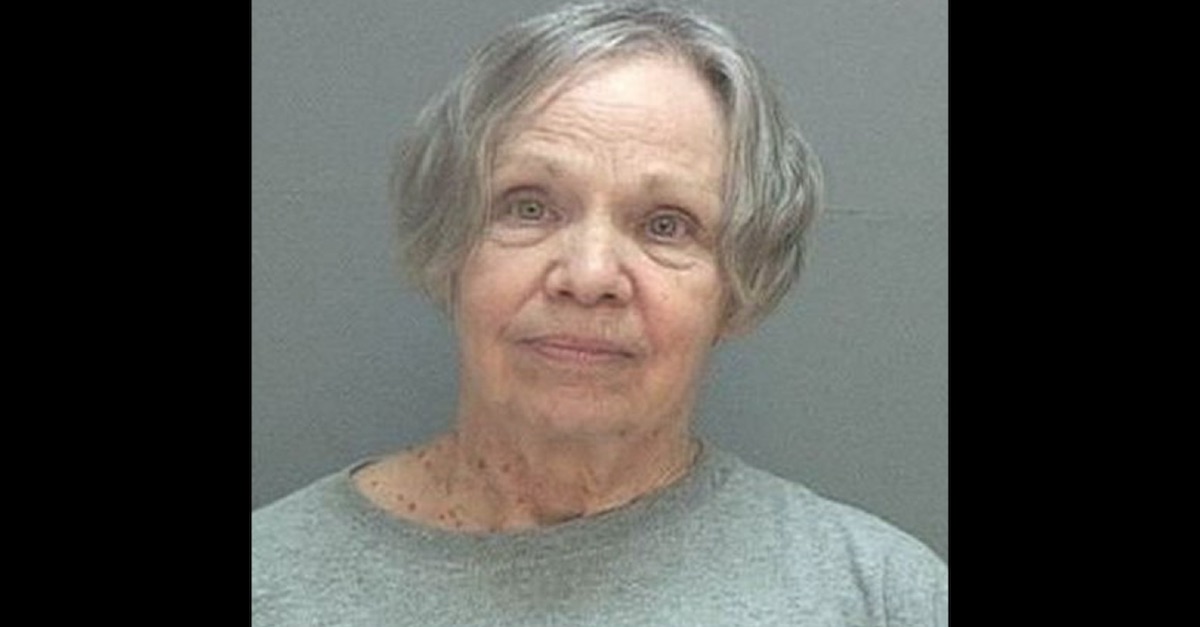 Registered sex offender Wanda Barzee, 73, was released from prison in September, eight years after she was convicted of kidnapping with her husband a teenaged Elizabeth Smart at knifepoint. Apparently, Barzee is now living blocks away from Parkview Elementary School in Salt Lake City, Utah.
Barzee, who was sentenced to 15 years and only served eight of those, will be on supervised release for the next 5 years. Smart, now 31, has discussed the kidnapping perpetrated by Brian David Mitchell and Barzee when she was just 14 years old. Smart was illegally held captive for nine months before she was saved.
According to the Associated Press, however, the guidelines of Barzee's release did not appear to limit how close she could live to a school. Even though Barzee is under close observation in the event that she "messes up," Smart said that parents and children shouldn't be put in the position of having to worry about the Wanda Barzees of the world.
"Every possible caution and protection should be taken when it comes to protecting our children. Whether a person is deemed a current threat or if they have a history of child abuse, neglect, sexual violence, etc., prudent measures should be taken, including housing them as far away as possible from schools, families and community centers," she said.
Smart previously said that she was disturbed by Barzee's release from behind bars because she saw firsthand how "evil" she was, adding that she did not believe Barzee had changed.
"I don't know, just the feeling that kind of radiated from her. It just was dark. And it was evil. And I just knew that she — she wasn't there to help me, that she wasn't there to protect me," she said of Barzee.
Smart said that Mitchell raped her repeatedly and Barzee watched, making it all the more disturbing that this same person was being released from prison.
"And perhaps that's what worries me, because I know just how bad [Barzee] really can be," Smart replied. "She would encourage him to rape me. She would sit right next to me. Like, the side of her body would be touching me […] While he was raping me. I mean, she was right there."
"I do believe she's still a danger […] Through my sources, I've heard that she's still carrying around this 'book of revelations' that Brian Mitchell wrote […] that said he should kidnap me, and not just kidnap me but six other young girls, and that we'd all be his wives," Smart continued. "[C]learly, she hasn't let it go."
Barzee's defense attorney, of course, disputed that characterization, and said it was "unfair."
[Image via Salt Lake County Jail]
Have a tip we should know? [email protected]