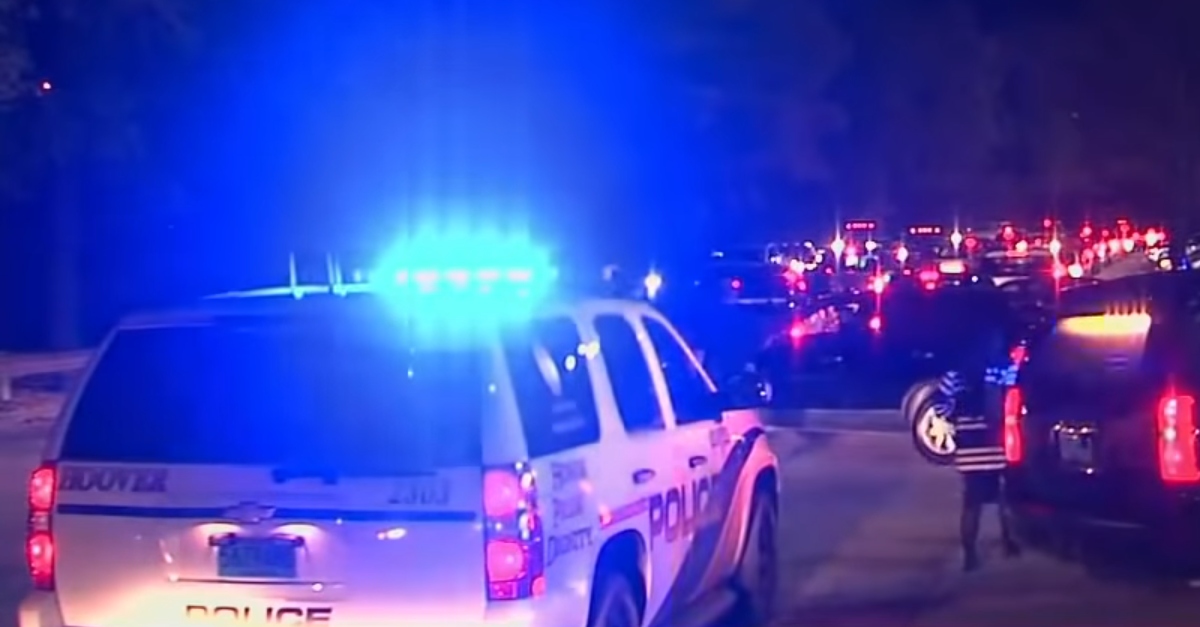 A cop in Hoover, Alabama is on administrative leave because his wife allegedly was shot during their struggle over a gun, according to AL.com. The officer was off-duty during the incident Saturday morning, said Lt. Jon Riley of the State Bureau of Investigation. His and the wife's names were not released. Authorities aren't saying who they think is culpable.
Hoover cops and firefighters got a call at about 1:53 a.m. Saturday regarding an individual getting shot, said Riley. The first responders found that a woman, 31, had been shot in the arm, so they took her to a hospital. She sustained non-life threatening injuries.
Officials say hat her husband–the cop–had called 911. He allegedly claimed that the shooting happened during their struggle over a handgun. Investigators haven't said what started the dispute, or why a firearm was involved.
The SBI will handle the ongoing investigation, and are questioning the cop.
The Hoover Police Department recently grabbed national attention when one of their officers shot and killed Emantic Fitzgerald Bradford Jr. Officers at first blamed the 21-year-old victim for shooting an 18-year-old and a 12-year-old during a fight at the Riverchase Galleria mall. That turned out to be false. Another man, 20-year-old Erron Brown, was later charged with attempted murder.
Bradford was just an armed bystander. An autopsy commissioned by his family found that he had been shot in the back.
Bradford's family hired a pathologist for an independent autopsy to determine how many times Bradford was shot and whether he was shot in the front or the back.

Private autopsy of Emantic 'EJ' Fitzgerald Bradford expected to be released https://t.co/1SoQn2636J pic.twitter.com/ckpBGAlDGf

— AL.com (@aldotcom) December 3, 2018
Alabama Attorney General Steven Marshall determined that the officer did not break the law. A representative for Bradford's family said, however, that the victim was running away at the time of the shooting, had nothing to do with the original altercation, and was just trying to protect a friend.
[Screengrab via Good Morning America]
Have a tip we should know? [email protected]