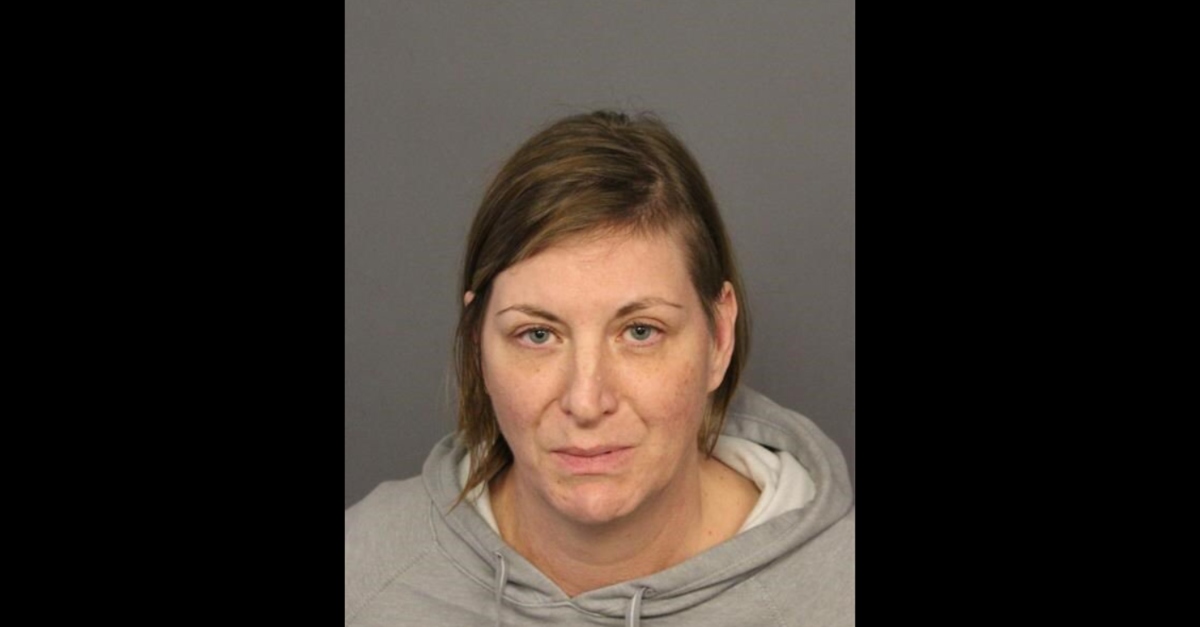 A Colorado woman turned herself in at the Denver Police Department on Wednesday after her son was discovered dead in a storage unit, cops said in a news release obtained by Law&Crime.
Denver police said they received information from their counterparts in Aurora about a missing 7-year-old boy. Officers said they were led to a storage unit in which they discovered the body of a male child. The medical examiner must still determine the cause of death, as well as establishing a positive identification. Nonetheless, authorities think they have enough to investigate the woman believed to be the missing boy's mother, Elisha A. Pankey, 43, for child abuse resulting in death.
Denver PD arrests a mom for the killing of her 7yo son. Boy's body was found in storage unit off Evans Ave. DPD became aware of boy missing on Dec. 23. The mom, Elisha A. Pankey, was arrested 1 day before by Aurora PD for heroin possession. pic.twitter.com/vNQIok89qd

— Michael Konopasek (@MikeKonopasek) January 3, 2019
Leasing agent here confirms she knows the suspect & her son personally. Public records show this is Elisha Pankey's most recent address— Cherry Plaza Apts near Evans & I-25. Pankey is accused of abusing and killing her 7yo son. Boy's body was found in nearby storage unit. pic.twitter.com/xhKiZbWAFJ

— Michael Konopasek (@MikeKonopasek) January 3, 2019
Pankey was arrested Dec. 22 in Aurora for heroin possession. She is being represented by a state public defender in that matter, an Arapahoe court clerk told Law&Crime. The office has a policy for their attorneys to decline commenting on pending criminal matters. Pankey is scheduled for a court appearance to take place January 11.
From the news release:
This is an ongoing investigation and no other details are being released at this time. Denver Police are requesting anyone with information regarding Elise [sic] Pankey or her 7- year old son please contact Metro Denver Crime Stoppers at 720-913-STOP (7867).
Note: Updated with information regarding Pankey's legal representation in Arapahoe County.
[Mugshot via Denver Police Department]
Have a tip we should know? [email protected]